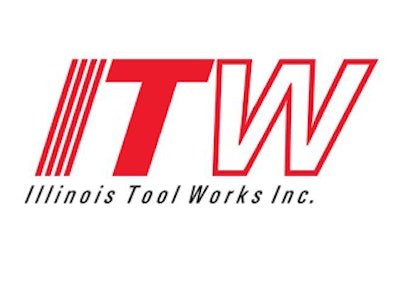 Industrial tool maker Illinois Tool Works reports its 2015 first quarter financials on Tuesday, which included a revised lowered guidance following decreases in both sales and profit.
ITW reported total sales of $3.34 billion, down 6.4 percent year-over-year from Q1 2014, primarily due to currency impacts. Profit was $458 million, a 3.2 percent decrease.
Organic sales growth was up 1 percent overall, with North America, Europe and Asia markets all up 1 percent. ITW said organic growth in North America was driven by strength in automotive OEM and Food Equipment..
Automotive OEM organic revenue growth was 7 percent, including 3 percent in North America, 13 percent in Europe, and 14 percent in China.
The company revised its organic revenue growth projection for the year to 1 to 2 percent due to "a more challenging capital spending environment." Those figures are down from its initial projection of 2.5 percent to 3.5 percent. For the Q2 2015, the company is expecting organic revenue growth to be 1 to 2 percent.