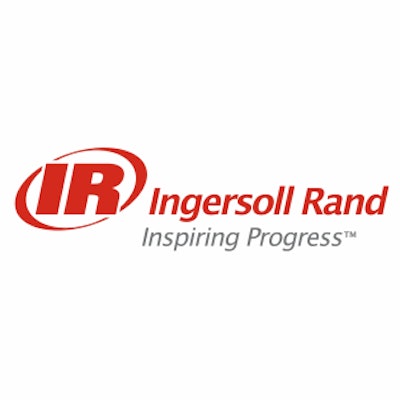 Heating and air conditioning products maker Ingersoll-Rand reported its 2015 first quarter financials on Thursday.
The company posted total sales of $2.89 billion, an increase of 6 percent over Q1 2014. Revenues excluding acquisition and currency increased 8 percent compared with last year. U.S. revenues were up 9 percent on an organic basis (excluding acquisitions) compared to 2014, and revenues from international operations decreased 2 percent (up 7 percent excluding currency and acquisitions).
Ingersoll-Rand, which completed two acquisitions in the quarter, had a Q1 net profit of $51.3 million – 35 percent lower than Q1 2014's $79.0 million.
Ingersoll-Rand's Industrial segment, which includes compressed air systems and services, power tools and material handling systems, and ARO fluid management equipment, had total Q1 revenues of $729 million, a 7 percent increase over Q1 2014. Organic revenues increased approximately 4 percent and organic bookings increased 2 percent compared with last year.
Revenues for air compressors and industrial products increased by a mid-single digit percentage compared with the first quarter of 2014 with growth in North America partially offset by negative comparisons in overseas markets. Organic revenues and bookings both increased by low-single digits compared with last year.
Ingersoll-Rand's Climate segment, which includes Trane and American Standard Heating and Air Conditioning, as well as Thermo King, Q1 revenues of were $2.16 billion was a 6 percent increase over Q1 2014. Bookings increased 2 percent (up 6 percent ex-currency) year-over-year.
The company reaffirmed its earnings outlook for 2015. Organic revenues, which exclude currency and acquisitions, for the full-year 2015 are expected to increase in the range of 4 to 5 percent. Full-year reported revenues are also expected to increase in the range of 4 to 5 percent compared with 2014.