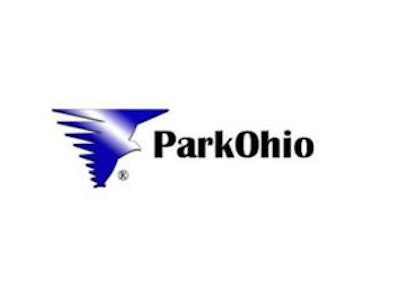 Cleveland, OH-based supply chain management and engineered products provider ParkOhio reported its 2015 first quarter financial earnings on Thursday, highlighted by a company-record revenue of $347.7 million. That figure is a 17.9 percent year-over-year increase from Q1 2014.
ParkOhio's profit for the quarter was $10.8 million, up from $10.1 million a year ago.
"ParkOhio is off to a great start in 2015 with record revenue performance, and we expect this trend to continue," said Edward Crawford, Chairman and CEO.
The company's Supply Technologies segment had sales of $151.4 million, up 12.6 percent year-over-year. The Assembly Components segment had sales of $140.5 million, up 30.0 percent, while the Engineered Products segment sales of $82.8 million were up 10.0 percent.
ParkOhio operates 45 manufacturing sites and 55 supply chain logistics facilities.