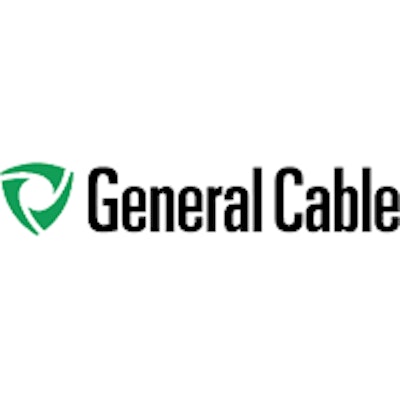 Highland Heights, KY-based copper, aluminum, and fiber optic wire and cable manufacturer/distributor General Cable reported its 2015 first quarter financial earnings Thursday for the period ended April 3.
The company had sales of $1.26 billion, an 11.7 percent year-over-year decrease. General Cable took a net loss of $38.1 million in the quarter, compared to Q1 2014's net loss of $315.4 million.
Adjusted operating income of $48 million was up $27 million from Q1 2014, while unit volume in core operations was up 3 percent year-over-year. The company said the increase was primarily due to increased demand for electric utility distribution cables and rod and strip products in North America. 
Gregory B. Kenny, President and Chief Executive Officer, said, "We are executing our strategic plan to simplify our geographic portfolio, reduce complexity and lower the cost base of our core operations.
Kenny also stated that the company's searches for its next CEO and an operations-oriented independent director are ongoing.