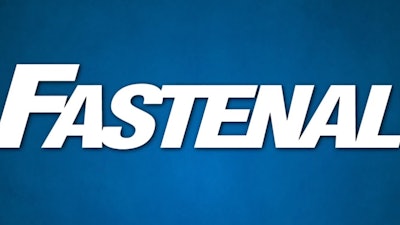 Fastenal's monthly sales continued to climb in February, the Minnesota fastener and industrial supply distributor reported Monday.
The company said February sales totaled $582 million, a 9.6% increase from the more than $530 million in sales during February of 2022. Sales to manufacturing customers rose by 15.8% last month, which once again offset a monthly drop in sales to non-residential construction, which were down 1.8%. The company said currency fluctuations and bad weather made a slight negative impact on the monthly numbers.
Sales of fasteners climbed by 8% last month, while safety products saw 3.2% higher sales; all other products were up nearly 14%.
Fastenal — no. 4 on ID's Big 50 — also said its workforce had increased by more than 8% compared to February 2022. More than 22,700 people worked for the distributor as of Feb. 28.