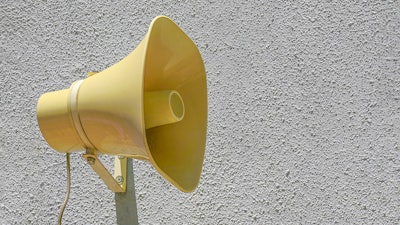 iStock
Ever heard the news saying, "If it bleeds, it leads?"
Doom and gloom seem to be woven into marketing and media strategies, and right now, they're thriving off economic uncertainty.
"Will there be a recession? How horrible will it be? How badly will inflation rise? What about the supply chain — again?!"
Don't panic: Whenever there's economic uncertainty, well-managed companies can still do well.
Cut through the noise and analyze your company's data. When you block out the chatter, you'll see that, overall, distributors' sales aren't going to plummet.
Ask yourself these five questions, then actually act on those answers. By acting on these tips, you can be a company that pushes ahead of competition, especially during a potential recession.
Does your value proposition meet your customers' needs?
Your customers are your foundation, and your value proposition is how you connect with them and address their pain points. In times of uncertainty, clarity in what you can provide is essential.
Consider this healthcare example: A hospital requested 80 respirators from their distributor, but supplies were low. The distributor could only provide 20. After some back-and-forth, the distributor was able to determine that, while the hospital wanted 80, they could make do with a monthly supply of 20. The distributor assured the hospital that they could fulfill the promise 20 each month and the hospital was able to backfill their future needs.
The message here is to figure out what your customers really need — what they cannot do without — then figure out a way to provide it. The only way to do that is to encourage clear communication.
Remember that strategy starts from the outside, with the customer. Go directly to the source — not your sales team. Your sales team wants to do what they do best: Make sales. But your customers can clearly communicate the pressures they're facing, then you'll be able to decipher how you can give them what they need, even if it looks a little different than what they want.
Improving the customer experience is about building strong relationships and trust with customers. If you're seen as a company they can turn to, even when the supply chain threatens their order, it builds trust in the relationship.
Remember that the recent supply chain crisis forced many customers to source from many new suppliers. In a market slow down they tend to narrow their supply base to count on their core suppliers. Make sure that you know where you fit in their world.
Are you actively investing in digital innovation?
Contrary to long-held beliefs, businesses do have the ability to change quickly. It took some companies as little as 90 days during the pandemic to make massive shifts in remote work that everyone believed would require years.
Technology — and investing in digital innovation — is what helped them. If you haven't begun investigating what technology and other tools can help your company, you are behind your competitors.
Conduct research to see what your options are for what your business needs. Identify how this investment will ultimately benefit the customer. Your customer is your north star. Their buying experience and journey should be top of mind when consulting your options. Then do it: Invest. Never stop assessing your progress and adjusting. Just keep building on those investments.
Are you communicating clearly with your employees?
Clear communication and clarity are the best strategies against economic uncertainty. Ensure everyone in your organization is not only working toward the same goals, but that they also understand their role in achieving the goals.
Many strategies exist for uniting an at-time divided workplace, such as scheduling routine town halls to easily share companywide news and updates and conducting engagement surveys to temperature-check your employees' engagement. Direct communication from the management team also serves to dispel inaccurate rumors. Nature abhors a vacuum so if you don't share straight clear messages the grapevine will generate amazing false rumors.
Communicate goals with your team through these meetings, for example, then provide them with the tools they need to succeed as well as a clear path forward to do so. Instill a culture that encourages feedback so leadership can always have a pulse on what is working well and what's…not. Then use that information to improve your overall processes.
Could your sales team benefit from a transformation?
Sales transformation isn't a one-and-done undertaking. It's part of business model transformation that can give you considerable advantage over competitors too stuck in their ways to change.
Sales reps have been typically self-managed or not managed at all, depending on your perspective. Anytime you're going to change a process, you need to include a feedback step, and you need data. What's the result? Are we getting the results we wanted? If not, what do we need to change?
Building a modern and agile salesforce is a continuous process, and it requires leadership involvement.
Have you consulted your data recently?
It's important to look what's really happening in your business and with your partners rather than listening to the words being tossed about in the media. Economists have predicted 14 of the last three recessions. Let that sink in.
Block out the noise and accompanying uncertainty, chaos and ambiguity, and focus on your business. Use this time and your data to move your company ahead of the competition.
Mike Marks is the founding partner of the Indian River Consulting Group and a longtime distribution manager.