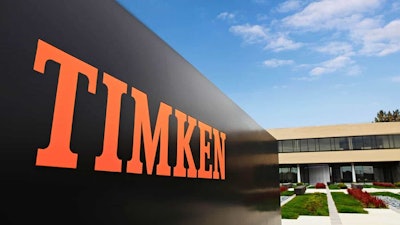 Timken
NORTH CANTON, Ohio — The Timken Company, a global leader in engineered bearings and industrial motion products, has acquired Des-Case Corp., a Nashville, Tennessee-based manufacturer of specialty filtration products for industrial lubricants.
Founded in 1983, the company serves customers across a variety of industrial end markets. Des-Case's revenue for the calendar year 2023 is expected to be around $40 million.
"Des-Case is a technical leader in branded filtration solutions that sit adjacent to our automatic lubrication systems," said Christopher Coughlin, Timken executive vice president and president of industrial motion. "Des-Case is known for innovative products and services that improve equipment reliability, increase profitability and provide environmental benefits. By adding new products that complement our existing portfolio, this acquisition provides strong synergy opportunities, including cross-selling and international expansion."
The vast majority of Des-Case products are consumables with a highly repetitive buying cycle that are sold through many of the same distributors that carry Timken's bearings and other products. The company's comprehensive product offering includes breathers, filter elements, condition monitoring, lubrication storage and filter systems that are used throughout the entire lubricant lifecycle. These solutions are critical for enhancing reliability, reducing downtime and extending the useful life of customers' systems.
Des-Case employs approximately 120 people and operates manufacturing facilities in Tennessee and the Netherlands.
Timken funded the transaction with a combination of cash on hand and its existing revolving credit facility.