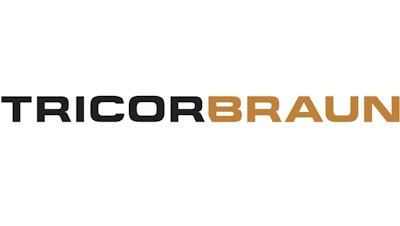 ST. LOUIS — Global packaging leader TricorBraun announced that it has acquired CanSource, a leading provider of can packaging and related services.
The acquisition expands TricorBraun's beverage packaging capabilities and strengthens its position in the North American beverage packaging market.
"Our acquisition of CanSource — a company known for exceptional quality, hands-on service, and reliability — enables us to provide beverage customers across North America with expanded offerings and services, and more sustainable packaging options," said Brett Binkowski, president, North America, TricorBraun. "We welcome the CanSource team to the TricorBraun family, and we look forward to investing in the company's continued growth."
Founded in 2011, CanSource is a leading provider of brite, shrink-sleeved, and printed cans to the craft beer, wine, spirits and non-alcoholic beverage markets. The company operates from four locations across the U.S., including headquarters near Denver,.
"Partnering with TricorBraun is a significant milestone in CanSource's history," said Paige Sopcic, CEO, CanSource. "We've admired and respected TricorBraun for years and are excited to join a team who shares the same dedication to quality and customer service, while providing multiple opportunities for our expansion and growth."
All CanSource team members will remain with TricorBraun and continue to work at the company's existing locations. CanSource now operates as CanSource, a TricorBraun company.
Since its founding, TricorBraun has partnered with management teams to successfully acquire and further accelerate growth for 40 packaging companies globally.
Financial details were not disclosed.