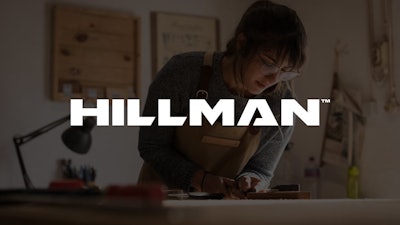 Hillman
CINCINNATI — Hillman Solutions Corp., a leading provider of hardware products and merchandising solutions, announced that Joseph Scharfenberger, Jr., co-managing partner of CCMP Capital, and Richard Zannino, managing director of CCMP, have stepped down from Hillman's board of directors, effective May 11.
The change follows CCMP, a private equity firm, exiting its position in Hillman's stock through a secondary offering, which is expected to close on May 15. During the offering, CCMP sold its remaining 22,455,000 shares and is no longer a shareholder.
Since CCMP's initial investment in Hillman in 2014, sales have doubled to approximately $1.5 billion in 2022. During their time as owners, CCMP made meaningful investments into Hillman's high-margin Robotics & Digital business and distribution network, allowing Hillman to provide best-in-class services to its blue-chip customer base.
Hillman's chairman and CEO, Doug Cahill, commented, "We are a better company today because of the leadership that Joe and Rich provided the management team over the past nine years. We are grateful for the support and investments from CCMP, which were vital to our growth and success. We look forward to continuing to build on our legacy of best-in-class customer service as well as our long-term track record of growth."
Following the changes, the Hillman Board of Directors consists of eight board members, seven of which are independent.