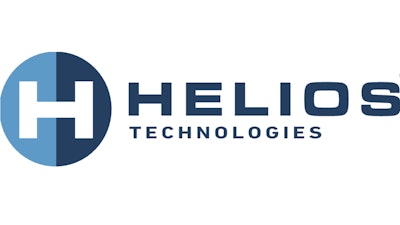 Helios Technologies
SARASOTA, Fla. — Helios Technologies Inc., a leader in engineered motion control and electronic controls technology for diverse end markets, has completed the acquisition of Schultes Precision Manufacturing Inc.
Schultes is a highly trusted specialist in manufacturing precision machined components and assemblies for customers requiring very tight tolerances, superior quality, and exceptional value-added manufacturing processes. Currently serving the hydraulic, aerospace, communication, food services, medical device and dental industries, Schultes brings manufacturing quality, reliability and responsiveness critical to its customers' success.
"We are evolving into an integrated operating company focused on our products, processes, customers and culture. Closing on the Schultes acquisition further builds on our augmented strategy to grow both organically and through acquisitions," said Helios President and CEO Josef Matosevic. "Schultes provides additional manufacturing know-how and expands our business into new end markets with attractive secular tailwinds. We view them as a strategic partner in our manufacturing processes as we build out our 'in the region for the region' manufacturing strategy."
With approximately $30 million in full-year revenue for 2022 and a healthy margin profile, the acquisition is expected to be immediately accretive.