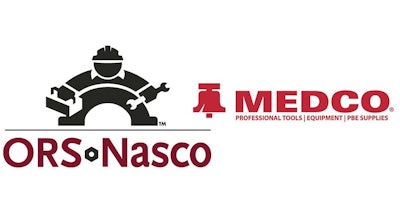 One Equity Partners (OEP) announced Thursday that it has completed the acquisition of the industrial products division from Essendant.
Described by OEP as a "corporate carve-out transaction," the deal involves, separately, the acquisition of Essendant's ORS Nasco, MEDCO and Nestor operations — known collectively as ORS MEDCO — which are master wholesalers of automotive, safety and industrial supplies operations exclusively to distributors.
Terms of the deal were not disclosed.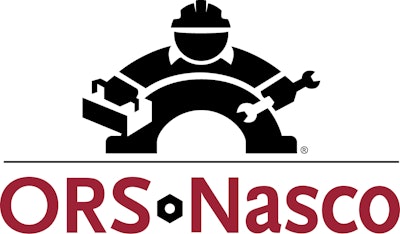 Collectively, ORS Nasco, MEDCO and Nestor have approximately 1,100 employees across 35 facilities that serve more than 15,000 independent distributors, national distributors and online resellers in North America.
OEP describes ORS Nasco, specifically, as North America's largest wholesaler of industrial and safety supplies selling exclusively to distributors throughout North America. The Tulsa, OK-based company offers more than 200,000 SKUs from more than 600 brands for use in the industrial, welding, energy, safety, electrical, construction, HVAC, MRO, PVF, plumbing, janitorial and rental channel markets. It has a network of 16 distribution centers, with 13 in the U.S., two in Canada and one in Dubai, UAE.

MEDCO brands itself as North America's largest combined PBE and tool & equipment wholesaler in the automotive market. Nestor Sales' targeted market segments include transportation and fleet maintenance, marine and composites, industrial manufacturers, RV and manufactured housing and the automotive marketplace.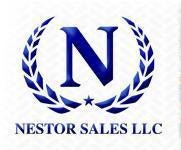 As an independent company following the acquisition, ORS MEDCO will be headed by CEO Chris Kempa, a former Grainger executive who has led Essendant's industrial group since 2017. Manny Perez de la Mesa, who recently retired as CEO of swimming pool supplies distributor Pool Corporation, will serve as chairman.
"We are excited to partner with the management team lead by CEO Chris Kempa to provide them with capital and operational resources that will allow them to pursue the next chapter of growth as an independent company," said David Han, senior managing director at One Equity Partners. "This acquisition is well-aligned with OEP's historic focus on structuring carve-outs of attractive industrial businesses in close partnership with management teams and corporate sellers."
"We are thrilled to become an independent company through our partnership with OEP and believe that we will be able to increase and expand sales to existing and new customers based on ORS Nasco's market-leading wholesale distribution capabilities and continued focus on providing exceptional customer service," Kempa echoed.

Formerly known as United Stationers, Essendant's industrial products group was formed through a number of acquisitions. Essendant bought ORS Nasco in 2008 for approximately $180 million and added MEDCO in 2014 for $130 million. One year later, OEP bought Nestor for about $40 million.
Essendant — which was acquired from Sycamore Partners on Jan. 31 of this year — had 2017 industrial unit total sales of approximately $590 million, which was the last year it publicly reported its financials. Sycamore Partners also owns Staples.