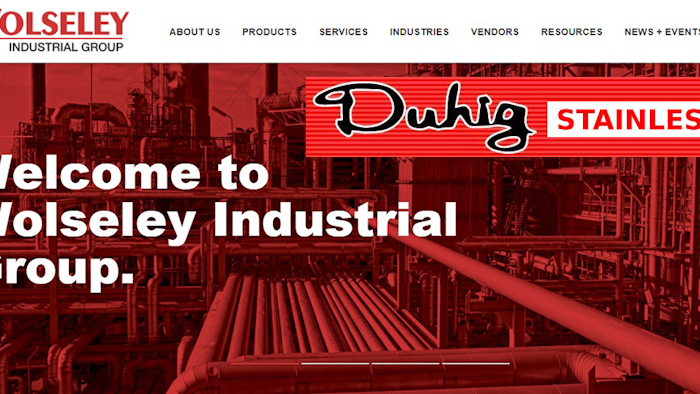 NEWPORT NEWS, VA — Pipes, valves and fittings distributor Wolseley Industrial Group, the industrial division of Ferguson Enterprises, has announced the acquisition of Duhig Stainless, completed Jan. 22. The company will operate as Duhig Stainless, a Wolseley Industrial Group company.
In business since 1943, Duhig Stainless is a Modesto, CA-based distributor of fluid control products, including valves, instrumentation, pipe and tubing and serves customers in the biopharmaceutical, food and beverage, petrochemical and waterworks industries. They have three California locations: Los Angeles, Modesto and San Diego.
"The acquisition of Duhig Stainless provides opportunities to grow our Southern California industrial footprint in high purity stainless while diversifying our customer base in California," said Ferguson CEO Kevin Murphy. "We look forward to welcoming their knowledgeable associates to Wolseley Industrial Group."
Wolseley Industrial Group is No. 16 on Industrial Distribution's Big 50 List.
"When combined with Wolseley Industrial Group's national presence, the potential growth opportunities are tremendous," said Duhig Stainless President Albert Marquez. "This is a win-win transaction for both companies."