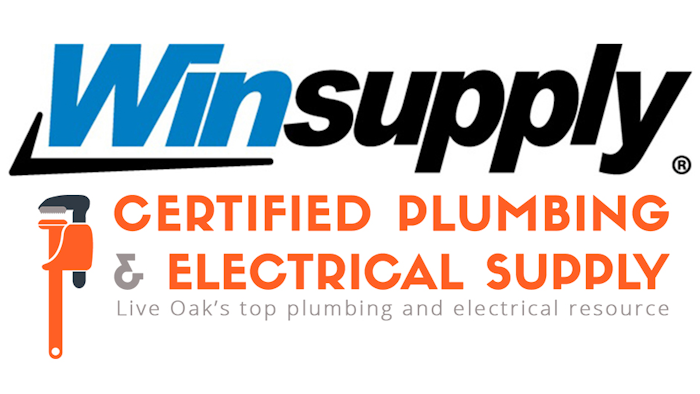 DAYTON, OH — Winsupply Inc. has acquired Live Oak, FL-based Certified Plumbing and Electrical Supply Co. Inc., a regional distributor serving plumbing and electrical contractors in northern Florida. Terms of the acquisition were not disclosed. No. 10 on Industrial Distribution's 2017 Big 50 List, Winsupply is one of the nation's largest distributors of supplies and materials to residential and commercial construction and industrial markets.
Certified Plumbing and Electrical Supply has three locations along Florida's I-10 corridor including Live Oak, Lake City and East Point.
"Certified Plumbing and Electrical Supply is a successful, profitable company that serves an area of Florida that is currently underserved by Winsupply," said Roland Gordon, Winsupply president and CEO. "They have good diversification of product balanced with plumbing and electrical equipment along with an excellent reputation for customer service. Certified is a great example of the kinds of successful wholesaling companies that interest us when making an acquisition as part of our growth strategy at Winsupply."
Owners Don and Glenda Edwards made the decision to retire and sell the company. "I was attracted to Winsupply because the benefits for our employees is such a lot more than I could provide independently. I feel like it's a merger for them because with Winsupply's business model you become more like a member of the family."
Gordon said the key managing employees were immediately attracted to Winsupply's business model of co-ownership. The current managers of each location will make equity investments in their respective new companies with Winsupply as majority owner. Under the Winsupply business model, employees can invest in substantial ownership of their location with Winsupply Inc. as majority owner. Ownership provides employees with "skin in the game" and the rewards earned when profits are made.
Wayne Gude has managed the Live Oak location for more than 20 years. Similarly, Adam Paulk has managed the Lake City location for more than 20 years. Monica Bird has managed the East Point location for more than eight years. The three locations have 13 employees combined. Each location will do business under the Winsupply brand, i.e., "Winsupply of Live Oak."
"Certified does a lot of things right under the leadership of Wayne, Adam and Monica," said Mike Larkin, Winsupply area leader for the southeast. "Walking into a Certified location feels like a Winsupply company the way they interact with customers and the way customers interact with them. This is a great fit in terms of culture, as close to Winsupply local companies as any we've come across."