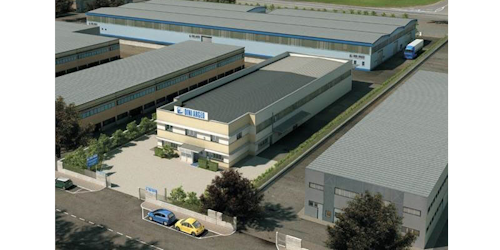 Rice Lake, Wis.—International weighing industry leader Rice Lake Weighing Systems announces the acquisition of Dini Argeo, Italian manufacturer and distributor of weighing solutions since the mid-1800s.
Dini Argeo is a family-owned, premier brand in the European weighing industry. Specialising in the production of a wide variety of weighing systems, Dini Argeo excels in mechanical, electronic and software applications. Dini Argeo offers solutions ranging from mobile weighing systems to scales for retail and industrial use, including a wide portfolio of components and software for industrial automation and systems integration. Under the Dini Argeo Company Group are HELMAC, Syntweb, CIBE and Selene; retail, software, metrology and electronic engineering companies, respectively.
The two companies' strong product offerings, reputable brand awareness and extensive distribution channels will allow Rice Lake to extend quality customer service and products further around the world.
Rice Lake Weighing Systems is a family-owned company with the highest standards for quality and customer service. The acquisition of Dini Argeo enhances Rice Lake's service offering and support in Europe, Africa, the Middle East, Asia and other strategic locations around the world. Additional information about Dini Argeo can be found at www.ricelake.com/diniargeo.
Dini Argeo President, Marco Bertoni, says regarding the acquisition, "Dini Argeo is pleased to become part of Rice Lake Weighing Systems. We are very excited to see the growth Dini Argeo can achieve not only in the European market, but across the globe with this powerful partnership."
According to Rice Lake President Mark Johnson, Jr., "Dini Argeo has a long-standing reputation of quality in product and service. These ideals reflect our own and the addition of Dini Argeo to the Rice Lake family will increase our ability to serve the market with advanced weighing solutions."
Rice Lake Weighing Systems is a family-owned, ISO 9001 certified corporation based in Rice Lake, Wisconsin, USA. Founded in 1946, Rice Lake has maintained a commitment to quality through three generations while expanding