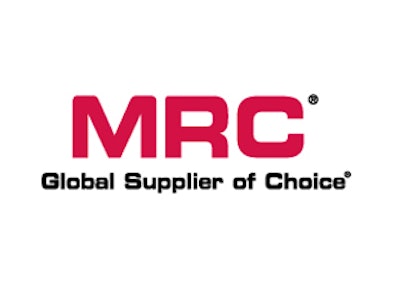 Houston, TX - MRC Global Inc. announced today that the company's U.S. operating subsidiary, McJunkin Red Man Corporation, has signed an agreement to acquire the operating assets of Production Specialty Services, Inc. Headquartered in Midland, Texas and established in 1990, Production Specialty Services supplies pipe, valves and fittings as well as other MRO products to the oil and gas industry. Production Specialty Services operates 17 service locations, including one distribution center, in the Permian Basin and Eagle Ford shale regions of Texas and New Mexico.
The Permian Basin is the most active oil drilling and production region in the United States. Currently more than 425 rigs are operating within the region. With the acquisition of Production Specialty Services' 17 locations, MRC will have a service location network of 23 branches and one major distribution center supporting the Permian Basin energy infrastructure activity.
"This acquisition is part of MRC's continued commitment to support our customers' growth in a major oil producing region of the U.S.," Andrew R. Lane, MRC Chairman, President and CEO, said. "We are pleased to have Ronnie Crossland joining our regional management team and would like to welcome all of the Production Specialty Services employees to MRC."
"The MRC culture of customer service and integrity was a key factor in our decision to join with MRC," Ronnie Crossland, Production Specialty Services President, said. "We know this is the right fit for the future of our company and look forward to continuing to serve our customers with an expanded depth of products and services throughout the Permian and Eagle Ford as part of MRC."
Production Specialty Services has projected 2012 revenue of $127 million. The acquisition is subject to customary closing conditions, including the expiration or early termination of the waiting period under the Hart-Scott-Rodino Antitrust Improvements Act of 1976.
---
MRC Global Inc. Appoints Scott Hutchinson To Lead MRC Canada
MRC Global Inc. announced today the appointment of Scott A. Hutchinson as Executive Vice President – Canada. Hutchinson will replace Rick Endersby, Senior Vice President – Canada Region, who is retiring.
MRC Global Chairman and CEO, Andrew R. Lane, said, "Given the importance of the oil sands, heavy oil development and shale markets in Canada to our overall business performance and success, I have appointed Scott Hutchinson to lead our efforts in Canada effective immediately. In this newly created role, Scott will report directly to me and will relocate to Calgary to lead our Canadian business. Rick Endersby was a founder of Midfield Supply, and we appreciate his leadership over the years as Midfield has become fully integrated with MRC operations. We wish Rick the best in his retirement."
Hutchinson began his career with MRC Global in 1984 and has held a variety of operations leadership roles. Most recently he served as Executive Vice President of North America Operations since November 2009. Prior to that, from January 2009 to November 2009, he served as Senior Vice President of the Eastern region. From October 1998 to January 2009, he served as Senior Vice President of the Midwest region. Prior to joining MRC, Hutchinson worked at Fluor. He received a B.A. in marketing from the University of Central Florida in 1977.
Lane added, "Scott's 25+ years of operations and project experience will add a new dimension to the leadership and our plans for growth in Canada."
As a result of Hutchinson's appointment, MRC Global is reorganizing its North America Operations group so that Jim Underhill will now serve as Executive Vice President & Chief Operating Officer, US Operations, and will continue his global responsibilities for operational processes, information systems, safety, quality and marketing. The three US regions will now report directly to Underhill.