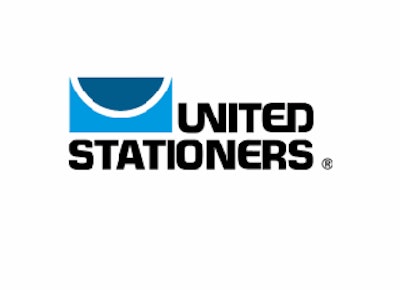 Deerfield, IL - United Stationers Inc. announced today that its wholly-owned subsidiary, United Stationers Supply Co., signed a stock purchase agreement to acquire 100% of the outstanding shares of O.K.I. Supply Co. (O.K.I.) for an all-cash purchase price of $90 million.
Based in Cincinnati Ohio, O.K.I. is the largest independently-owned welding, safety and industrial products wholesaler in the country, serving the gases and welding industry for 75 years. O.K.I. has annual revenues of approximately $150 million, offering 80,000 premium manufacturer-branded and private label products. O.K.I. sells to more than 9,000 independent distributors across multiple channels through nine distribution centers strategically located across the U.S. It also has operations in Canada and Dubai, UAE that are positioned for strong growth.
The transaction is expected to be completed in November 2012, subject to customary closing conditions. United Stationers plans to fund this acquisition through a combination of cash on hand and cash available under its revolving credit facility. The transaction is expected to be approximately $0.07 accretive to earnings in 2013, net of one-time integration costs.

"The O.K.I. acquisition represents a very important step forward for our wholesale industrial products platform," said Cody Phipps, president and chief executive officer of United Stationers. "It is a highly-respected company with a strong and growing position in the welding and safety industries. O.K.I.'s deep product knowledge, commitment to customer service, and dedicated employees complement the same capabilities in our ORS Nasco business, and will benefit from the logistics capabilities and financial strength of United," continued Phipps. "This transaction accelerates our progress toward building the premium pure-wholesale distribution network in the U.S."
"We are pleased to have the opportunity to join United Stationers and ORS Nasco, and we see it as a perfect fit for our customers, suppliers and company," said Bill Rice, president and chief executive officer of O.K.I. "The scale and capabilities that this partnership represents uniquely positions us to bring additional value to our customers enabling them to succeed in an evolving market."