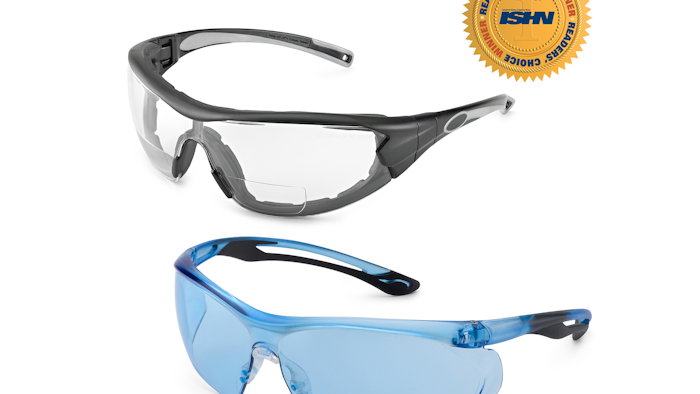 CLEVELAND, OH — Gateway Safety's Parallax and Swap MAG Safety Eyewear won first place in ISHN's 2015 Reader's Choice Awards, the publication announced recently. Thousands of voters selected their favorite safety equipment solutions in an online voting forum through March and April. One product with the highest number of votes won from each category.
Parallax – the winner in the Eye/Face Protection: Plano Safety Glasses category – was featured for its revolutionary, patented temple design. Looking beyond traditional eyewear views, Parallax provides never-before-felt comfort with a dual-component Temple Technology design that alleviates pressure on the ears and head.
Swap MAG — Gateway Safety's newest bifocal eye protection product – won the Eye/Face Protection: Goggles category. Swap MAG is an extremely unique, glasses-to-goggles solution that offers bifocal magnification in 1.5, 2.0, & 2.5 diopters. A simple push of a button allows the user to replace the temples with an adjustable head strap (included with each pair) and transition the product into a safety goggle. Lined with foam, Swap MAG is the innovative answer for workers who need to block dust and debris and help with their vision.