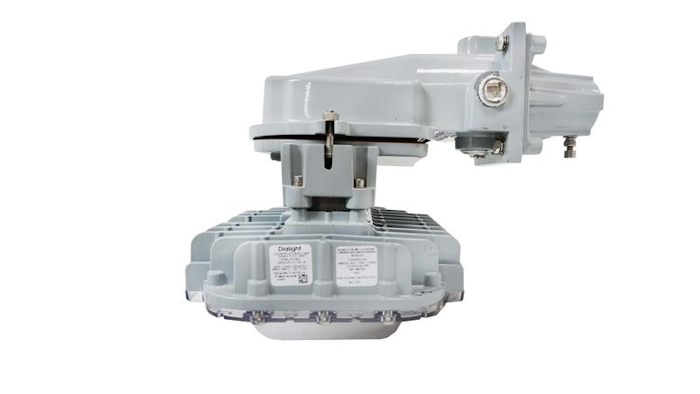 FARMINGDALE, NJ — Carrying a five-year full-performance warranty, the CE-compliant Dialight LED Conveyor Light is L70 rated for >100,000 hours, representing minimal lumen depreciation over the life of the fitting. This rating far exceeds many other similar LED solutions and outperforms conventional sources by up to a factor of ten.
Its robust construction can withstand the constant shock and vibration of the mining environment, unlike HID fittings that need frequent maintenance and replacement. The IP66 sealed unit is resistant to water and dirt ingress, optimising the longevity of the product. With its clever mechanical design, installation is quick and simple with ingress protection being uncompromised during the installation process.
The DuroSite LED Conveyor Light operates in ambient temperatures from -40°C to 65°C, exceeding the upper temperature range of any rival, making it suitable for use in extreme environments. Mining installations can also benefit from its instant-on ability, eliminating the lengthy re-strike delays that are common with HID lighting systems.
Considering energy savings, eliminated maintenance and out-of-the-box installation, the Dialight DuroSite LED Conveyor Light will pay for itself many times over in its lifetime.