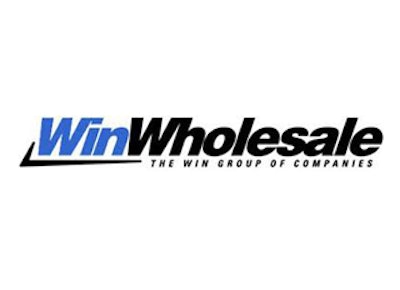 According to a recent article by the Dayton Business Journal, WinWholesale – No. 16 on Industrial Distribution's 2014 Big 50 List – has begun a 15,000 square foot expansion of its Dayton, Ohio-based regional distribution center.
The source says officials from Dayton-based WinWholesale confirmed that the expansion is part of an $800,000 project, scheduled to complete in October.
The Dayton Business Journal cited WinWholesale Vice President of Supply Chain saying the project will add a second story level inside the facility, located in adjacent Miamisburg, that will double in size its piece pick area. "By moving and storing certain items on the mezzanine level, more space will open on the main floor for bulk items that are fast-moving and/or stocked in multiple pallets," the report says.
The project also ads an internal and external facelift for the building, which is almost 10 years old.
"This expansion work is driven by the ongoing growth of WinWholesale through organic sales growth, new companies opened and acquisitions," McCann told the Dayton Business Journal. "Additionally, Win Sourcing Services is constantly increasing our stock portfolio on hand in the regional distribution centers."
WinWholesale announced the opening of a Des Moines, IA WinSupply on July 8 that  announced on July 2 that it has acquired Mokena, IL-based M. Cooper Supply. On May 28, it announced the opening of a Cedar Rapids, IA WinSupply. In mid-April, the company announced the acquisition of Selkirk, NY-based Security Supply, and the opening of a WinSupply in Wise County, TX.