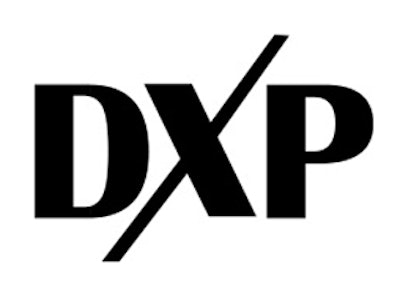 HOUSTON, May 03, 2012 (BUSINESS WIRE) -- DXP Enterprises, Inc. announced today the completion of the acquisition of Industrial Paramedic Services ("IPS"), a leading provider of industrial medical and clinical services to industrial clients operating in remote locations and large facilities in Western Canada.
Founded in 1995, Industrial Paramedic Services is headquartered in Calgary, Alberta and operates out of three locations in Calgary, Nisku and Dawson Creek. IPS is focused on serving customers in the oil and gas, forestry, mining and construction markets in Western Canada with a substantial footprint in the Alberta Oil Sands.
Financial terms of the transactions were not disclosed. The purchase price was financed with borrowings under DXP's existing credit facility, promissory notes and shares of DXP common stock. Signing of the definitive agreement occurred on May 2, 2012. Sales and adjusted EBITDA for the last twelve months ending April 30, 2012 were approximately $21 million and $4 million, respectively. Adjusted EBITDA was calculated as income before tax, plus interest, depreciation and amortization, and non-recurring items that will not continue after the completion of the acquisition.
David Little, Chief Executive Officer, stated, "We are very pleased to announce our acquisition of IPS. Along with our HSE announcement, IPS will expand our medic services offering in Canada and provide us with an opportunity to better serve our customer needs. IPS is a premium, pure-play provider of industrial medical services. We think we can leverage their business model and expertise. We are excited to partner with the innovative and talented team at IPS."
Kent Yee, Senior Vice President Corporate Development, added further, "IPS complements our recent announcement of our agreement to acquire HSE and provides us with scale and expertise within the medic services market. Pro-forma, assuming a HSE closing, we will have over $120 million in sales and $17 million in EBITDA, respectively, in Canada. We believe the added mix of expertise and geographic reach will allow us to better serve our customer needs. We anticipate this acquisition to be accretive to earnings."