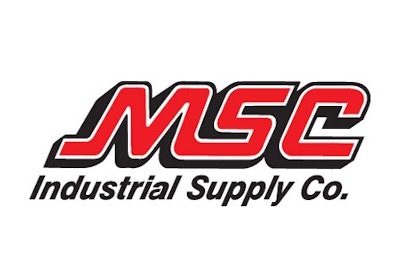 Melville, New York – MSC Industrial Direct Co., Inc., a leading distributor of metalworking and maintenance, repair and operations (MRO) supplies, has released its annual Norton/Merit Abrasive Products Catalog. With more selection than ever before, the 2012 edition provides manufacturers with increased access to the world's largest manufacturer of performance-engineered bonded abrasives at up to 20 percent off.
"MSC works closely with Norton/Merit to make sure we are exceeding our customers' expectations as the demand for high-performance abrasive products continues to grow," said Matt Lukasiewicz, business manager for metalworking at MSC. "In fact, our new Norton/Merit catalog includes an unprecedented range of leading abrasive products, ensuring our customers have all the tools they need to maximize their competitive advantage."
Inside the 72-page, full-color catalog, manufacturers will discover more than 1,900 Norton/Merit products with corresponding MSC item numbers spread over several categories, including depressed center wheels, cut-off wheels, portable snagging cup wheels, centerless and cylindrical wheels, flap discs, fiber discs, quick-change discs, paper discs, cloth PSA discs, flap wheels, non-woven products and flexible diamond products. This year's catalog also features the addition of diamond-dressing tools and an expanded selection of surface grinding wheels, now totaling 181 SKUs.
In addition to the traditional feature and benefits data included for each product, the 2012 catalog provides product recommendation guides that make it easy for customers to understand what items pair with a specific material or application.
The MSC 2012 Norton/Merit catalog is available in both print and electronic versions. To receive a print copy, please call 1.800.645.7270. The electronic version is available at www.mscdirect.com under the resources tab.