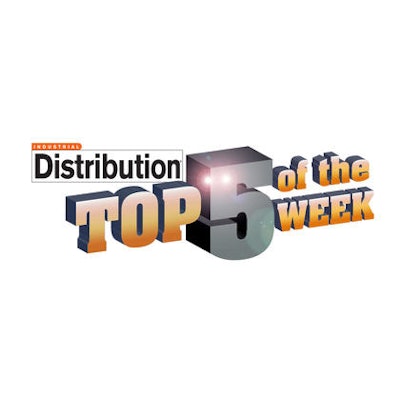 ​Many of the top industrial distributors and industrial manufacturers reporting their quarterly financial earnings this past week gave another insight to how the market is trending. But it was Paul Reilly who led the way on ID this week with another well-read sales piece.
Here's this week's Top 5: 
Sales: How To Persist Without Being A Pest: How do you follow up with customers without annoying them – especially unresponsive ones? Sales guru Paul Reilly provides tips on the right way to pursue the customer.
​MRC Global Cuts Another 180 Jobs As Q2 Sales & Profits Slump: MRC – No. 7 on ID's 2014 Big 50 List – has reduced headcount by 680 since peaking in 2014, a cost-cutting push that helped reduce $606 million of debt in the quarter. 
Applied Industrial Tech. Acquires Atlantic Fasteners: Atlantic Fasteners supplies the New England region with industrial fasteners and related industrial supplies, as well as vendor managed inventory systems.
Take A Look Inside HD Supply's Distribution Centers: Take a behind-the-scenes look at some of the facilities and members of HD Supply, which has more than 6.9 million square feet of space in its distribution centers.
Timken Acquires Carlstar Belts; Q2 Profit Dives As Sales Weaken: The Carlstar addition expands Timken's power transmission offering, while financially, currency headwinds had a large negative impact on the bearings maker in Q2.
​