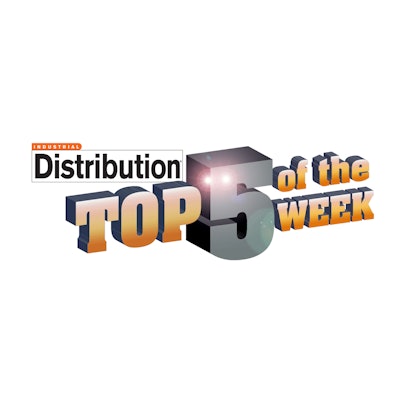 It's been a busy past seven days here on ID, as Big 50 pillars Grainger and Motion Industries reported their Q3 financials, with Motion announcing a major acquisition. A best practice article on selling to Millennial buyers also garnered considerable attention.
Here's this week's Top 5
Grainger Sheds 40 Canada Branches While Mid-Size Customers Drive Modest Q3 Sales Growth: Grainger posted daily sales growth of about 3 percent in Q3, driven in large part from volume growth of mid-size customers that the company attributes to its recent strategic pricing actions. Those pricing moves continued to weigh down on profits, however, which slid nearly 13 percent. Meanwhile, the company shed nearly one-third of its Canadian branches during Q3.
How To Sell To Millennial Buyers: Millennials are different, so they buy differently. Salespeople struggle to manage this change. Here, Paul Reilly explains why instead of wondering why a Millennial customer won't buy the way you want to sell, you should be asking why you can't sell the way a Millennial wants to buy.
Motion Industries To Acquire Apache Hose As Q3 Sales Jump 7%: Motion Industries is staying busy on the acquisition trail, adding a major name in the industrial rubber products market to its portfolio while its third quarter sales and profit saw considerable year-over-year increases.
Motion Industries Names Company Veteran VP Of Dallas Division: Stacy Lenard, who started at Motion Industries in 1989, has been named vice president/general manager of the company's Dallas division, where he will oversee sales and operations of 15 branches in the area.
Video - How Amazon Plans To Conquer Industrial B2B: Amazon Business hit the one-million customer mark only a few years into its existence, which should send shivers down the spine of industrial suppliers like Grainger. Bloomberg Gadfly explains the uphill climb facing business-to-business suppliers not named Amazon.