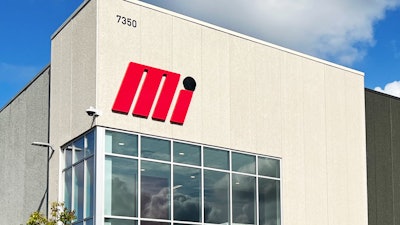 Motion
Industrial supply giant Motion posted strong increases in its annual sales and profit numbers, reflecting the impact of its acquisition of Kaman Distribution Group early in the year.
Genuine Parts Company reported that net sales in its industrial division eclipsed $8.4 billion in 2022, a 33% increase over the $6.3 billion reported in 2021. Motion came in at no. 2 on ID's annual Big 50 last year at $7.5 billion in overall sales after combining its 2021 sales numbers with Kaman's, which it officially acquired last January for roughly $1.3 billion. The combined company's sales would be up about 12% year-over-year.
Motion's annual profit, meanwhile, rose by 49% year-over-year to more than $886 million.
The industrial segment wrapped up the year with $2.1 billion in fourth-quarter sales, an increase of nearly 30% compared to the previous October-December window. Kaman's operations contributed 14% to that number, while comparable sales increased by nearly 17%. Motion's $230 million Q4 profit was up 50%, while its profit margin for the quarter came in at 11%, an increase of 150 basis points year-over-year.
GPC President and COO Will Stengel noted that the Motion business saw its seventh consecutive quarter of double-digit increases in comparable sales, and its 10th straight quarter of expanded profit margins.
"Our strong fourth quarter and record financial performance in 2022 are testaments to our teams' hard work and dedication to serve our customers," Stengel said in a statement.
GPC, which also includes the NAPA automotive parts brand, reported overall 2022 sales of $22 billion, up 17% compared to the previous year, and diluted earnings per share of $8.31. The company anticipates total 2023 sales growth of between 4% to 6% both overall and in its automotive and industrial segments; diluted earnings per share are expected to range from $8.80 to $8.85.
"While the macro-environment remains uncertain, we are confident in our strategic plans to drive sustained sales and earnings growth, continued margin expansion and strong cash flow," said GPC Chairman and CEO Paul Donahue.