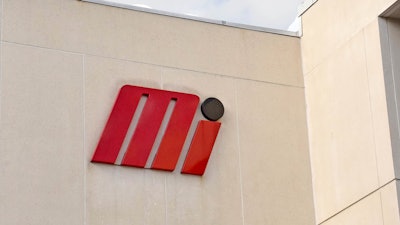 Genuine Parts Company reported its 2020 second quarter financial results on Thursday, showing an accelerated sales decline in its industrial parts subsidiary, Motion Industries, amid the COVID-19 pandemic before improving in July.
MRO products distributor Motion Industries represented 35 percent of GPC's total Q2 sales with $1.33 billion, down 21.1 percent year-over-year (YoY), or down 10.1 percent when excluding GPC's 2019 divestiture of electrical products group EIS, which it had merged with Motion Industries before divesting it. On a comparable sales basis — which excludes the impact of acquisitions, divestitures and foreign currency — sales were down 16.7 percent YoY. That compares with a 3.1 percent comparable sales decline in Q1. Operating profit of $109 million was down 20 percent YoY, or down 9.8 percent when excluding EIS, while profit margin of 8.2 percent was flat.
GPC said that sales at Australia-based MRO products distributor Inenco, which Motion Industries acquired in 2017, improved to -12 percent year-over-year in July, excluding divestitures.
Q2 sales at GPC's Automotive Group, NAPA Auto Parts, were $2.5 billion (65 percent of GPC total), down 10.1 percent YoY, with comparable sales down 12.6 percent. Operating profit of $219 million was down 4.3 percent, while profit margin of 8.8 percent grew 60 points from a year earlier.
As a whole, GPC had Q2 total sales of $3.82 billion, down 14.2 percent YoY, with comparable sales down 13.7 percent. Excluding divestitures, Q2 sales were down 10.1 percent. The company took a net loss of $564 million, with $201 million of that due to divestitures, and Q2 2020 included a $507 million goodwill impairment charge the company didn't have a year earlier. GPC's Q2 operating loss was $363.5 million, compared to an operating profit of $209.5 million a year earlier. Excluding all other factors, GPC had an adjusted operating profit of $190.5 million, compared to $215 million a year earlier.
"The second quarter's sales environment was pressured by the unprecedented global COVID-19 pandemic. Broad shelter-in-place restrictions, full lockdowns and other measures significantly slowed mobility and overall economic activity, contributing to a significant sales decline in April. While Industrial segment sales remained pressured throughout the quarter, the Automotive Group had a stronger recovery in May and June led by sales volumes in Europe and Australasia that returned to pre-COVID-19 levels.
GPC's Q2 included the divestment of its office products subsidiary, S.P. Richards, as well as The Safety Zone and Impact Products Operations.
In its Q2 earnings presentation, GPC said that its full year 2020 capital expenditures will be between $150 million to $200 million, down 35 to 50 percent from its original expectation, and that it will limit M&A activity to small bolt-ons for the remainder of the year.