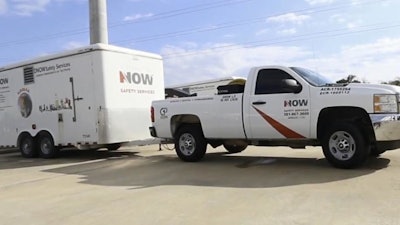 Five days after announcing an immediate change in CEO, Houston-based oilfield products and services distributor NOW Inc. reported its 2019 third quarter financial results on Wednesday.
The results were led by Q3 total sales of $751 million, down 8.6 percent year-over-year, and down 3.2 percent from Q2. More than 75 percent of the company's Q3 sales came from the US, where sales were down 10 percent year-over-year. By sequential comparison in NOW's business segments during Q3, NOW's US Energy Centers sales were down 8 percent; US Supply Chain Services sales were down 4 percent; and US Process Solutions sales were down 4 percent.
While the company was able to cut its Q3 operating expenses by 7.4 percent year-over-year, Q3 operating profit of $14 million was still down from the $26 million it had a year earlier and the $17 million it had in Q2. NOW, which does business as DistributionNOW, had total Q3 net profit of $10 million, which was half the $20 million it had a year earlier and down from $14 million in Q2.
DNOW noted that it integrated two acquisitions during Q2, and that a softening US land rig market and seasonality is producing headwinds for Q4. The company said it reduced its total headcount and branch count during Q3.
"The company generated strong cash flow, improved gross margins and reduced operating costs this quarter, thanks to the hard work of our dedicated employees," said DNOW interim CEO Dick Alario, who was appointed to the position following previous CEO Robert Workman's sudden departure last week. "We are excited that we achieved a debt-free position this quarter, which showcases the strength of our balance sheet. Even though market conditions have become more challenging as we close out 2019, we believe our expansive customer and supplier base, strong balance sheet, global distribution network and especially our proven and long-serving management team and employees, place the company in a good position to advance its market strategy."