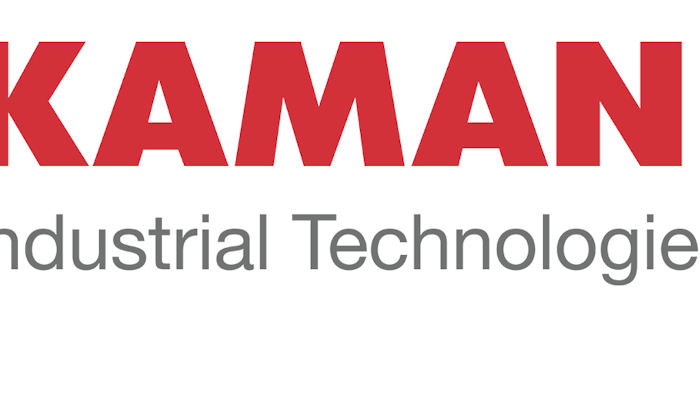 Bloomfield, CT-based Kaman Corp. reported its 2018 second quarter fiscal results on Wednesday, which showed continued year-over-year (YoY) sales growth for its distribution segment — Kaman Industrial Technologies (KIT), though its profit dipped.
Kaman's Q2 Distribution sales of $289.5 million improved 3.9 percent YoY, and gained 2.0 percent sequentially. Those figures follow Q1's 4.5 percent YoY gain and 8.0 sequential gain. Q2 organic sales improved 3.9 percent.
KIT's Q2 operating profit of $13.5 million, or 4.7 percent of sales decreased 13.5 percent YoY, but gained 14.4 percent sequentially from Q1's $11.8 million.
"At Distribution, we have completed a significant portion of our national account onboarding processes, which we expect will lead to stronger sales in the second half of the year," said Neal Keating, chairman and CEO of Kaman. "As a result, we are increasing our expectations for organic sales growth for the full year to 5 percent to 8 percent. Operating margin for the segment was below expectations as a number of items impacted performance for the second quarter, including lower vendor incentives, higher than anticipated group health and employee costs, and increased freight costs. In addition, we began to implement restructuring actions to improve organizational effectiveness while reducing selling, general and administrative costs."
The company is expecting KIT to have 2018 full-year operating margins of 4.8 to 5.0 percent.
Kaman's other business segment, Kaman Aerosystems, had Q2 sales of $178.6 million, up 4.9 percent YoY, with operating profit of $22.7 million was down 11.6 percent.
Overall, Kaman Corp.'s Q2 sales of $468.1 million increased 4.3 percent YoY and ticked up 1.0 percent from Q1. Organic sales increased 4.3 percent. The company's Q2 total profit of $15.1 million increased 12.2 percent.