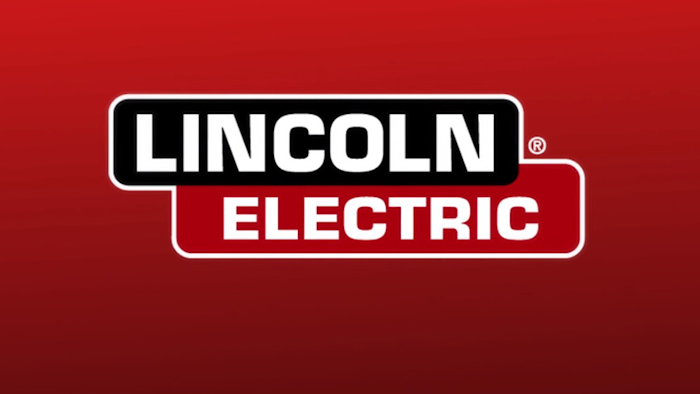 Cleveland, OH-based welding products and equipment manufacturer Lincoln Electric reported its 2017 fourth quarter and full-year financial results on Wednesday, led by major year-over-year (YoY) sales.
The company posted Q4 total sales of $747.2 million, up 32.5 percent YoY, led by its International Welding segment that had nearly double the sales it had a year earlier. Sales were boosted 20.3 percent by acquisitions, 6.8 percent by volume, 3.2 percent by price increase and 2.2 percent from favorable foreign exchange. The company said organic sales increased 10.0 percent YoY.
Lincoln's Q4 total profit of $24.2 million was down 54.7 percent YoY, while gross profit of $239.5 million increased 21.3 percent and operating profit of $75.5 million decreased 9.1 percent.
Lincoln Electric's Q4 financials presentation also stated that the company is in the consultation process about proposed closures at three manufacturing facilities and two distribution centers, although it didn't specify where those locations are.
"We generated solid organic growth across all business segments, key product areas, and geographies in the fourth quarter," said Christopher Mapes, Lincoln Electric chairman, president and CEO. "Our team capped off a successful year with focused operational and commercial initiatives and an aggressive integration plan that will drive long-term value for our customers and shareholders. These efforts resulted in double digit EPS growth, record working capital performance, strong cash flows and excellent return on invested capital. We have strong momentum heading into 2018 and are positioned for accelerated growth and superior value creation from our ongoing strategic initiatives."
For the full-year, Lincoln Electric's 2017 total sales of $2.62 billion increased 15.4 percent over 2016. Total profit of $247.5 million increased 24.8 percent, gross profit of $880.3 million increased 11.5 percent and operating profit of $377.7 million increased 31.0 percent.
By business segment:
Americas Welding Q4 sales of $423 million increased 14.3 percent YoY, with volume up 10.1 percent and price up 2.9 percent. Full-year sales of $1.495 billion increased 7.7 percent, with volume up 4.5 percent and price up 2.4 percent.
International Welding Q4 sales of $256 million increased 96.0 percent YoY, with acquisitions accounting for 85.7 percent of the spike. Volume decreased 2.5 percent, price increased 5.6 percent and foreign exchange increased 7.2 percent. Full-year sales of $507.3 million increased 42.7 percent, with volume up 2.5 percent, acquisitions up 34.2 percent and price up 3.6 percent.
The Harris Products Group Q4 sales of $68 million increased 7.9 percent YoY, with volume up 6.9 percent and price down 0.1 percent. Full-year sales of $272.3 million increased 6.7 percent, with volume up 5.6 percent.