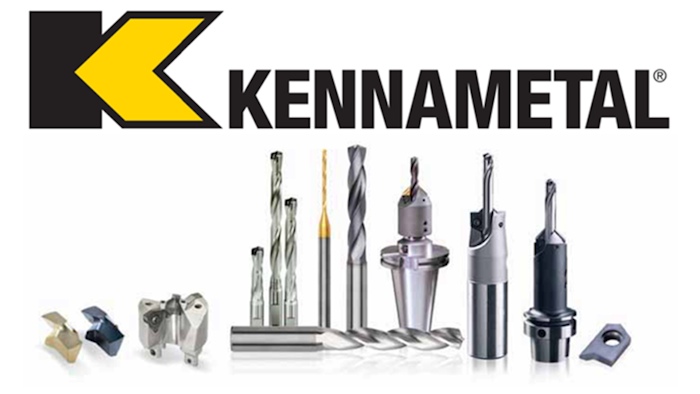 Pittsburgh, PA-based industrial tooling and industrial materials supplier Kennametal on Thursday reported financial results for its 2018 second quarter that ended Dec. 31, which was led by major growth in its Industrial segment.
The company posted total Q2 sales of $571.3 million, up 17.2 percent year-over-year (YoY), with organic sales growth of 15 percent. Total profit of $42.6 million increased $7.3 million, while operating profit of $68 million was nearly triple the $24 million of a year earlier.
Kennametal's Industrial segment represented 54.7 percent of its Q2 business, with sales of $312.4 million up 16.9 percent YoY and organic growth of 14 percent. Industrial end market growth was approximately: 19 percent in energy; 14 percent in transportation; 11 percent in general engineering; and 9 percent in aerospace and defense. Industrial operating profit of $43 million compared with $18 million a year earlier, with operating margin of 13.9 percent more than double the 6.8 percent of a year earlier.
Kennametal's Q2 Infrastructure segment sales of $211 million increased 19 percent YoY, with organic sales up 18 percent. Operating profit of $26 million compared with $10 million from a year earlier.
Kennametal's Q2 Widia segment sales of $48 million increased 11 percent YoY, with organic sales up 9 percent. Operating profit of $1 million compared with a $3 million loss from a year earlier.
"I'm pleased to report that Kennametal has posted another strong operating quarter," commented Chris Rossi, Kennametal president and CEO. "The markets are continuing to show strength right now, and our growth initiatives are taking hold. By working on our simplification initiatives, we have put the foundation in place for our modernization program to generate further margin improvement. I believe the plans we have in place now will result in strengthening margins as we move in a disciplined manner through our three-year plan."
The company said it now expects full-year 2018 organic sales growth of 9 to 11 percent, up from its previous growth outlook of 5 to 7 percent.