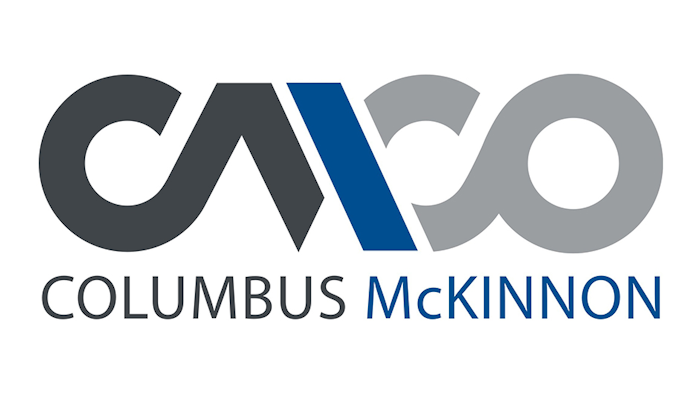 Material handling products manufacturer Columbus McKinnon reported its 2017 fourth quarter and full year fiscal results on Wednesday, which included the company's recent $240 million acquisition of STAHL CraneSystems.
The company posted Q4 sales of $183.7 million, up 18.4 percent year-over-year. The large sales increase was primarily due to the STAHL acquisition — closed Jan. 31, 2017 — as organic sales increased 2.5 percent. The company's Q4 general and administrative expenses of $28.1 million increased nearly 84 percent from a year earlier, resulting in a Q4 net loss of $4.7 million, compared to a $5.9 million profit a year earlier. Adjusted profit was $8.9 million.
"The recent acquisition of STAHL is strategically significant for us and the integration is progressing according to plan," said Mark Morelli, who joined Columbus McKinnon in at the end of February as its president and CEO. "STAHL is already proving to be an excellent addition, as it allows us to expand our business in Europe and add a leading global explosion-protected hoist product line. In addition to the integration of STAHL, our priorities in fiscal 2018 are to strengthen our core business to drive profitable growth, further leverage Magnetek technology for better top-line growth, and reduce our debt."
For the full year, Columbus McKinnon had total 2017 sales of $637.1 million, up 6.7 percent from 2016, while profit of $9 million decreased 54.1 percent. Adjusted profit was $27.6 million.
"We are encouraged by the recent uptick in demand and we expect to make progress on further leveraging Magnetek and strengthening our core business," Morelli added. "In addition, the STAHL acquisition provides an exciting opportunity to leverage our presence globally, especially in EMEA and in the explosion protected and highly engineered hoist category. Our focus remains on driving revenue and earnings from this acquisition."