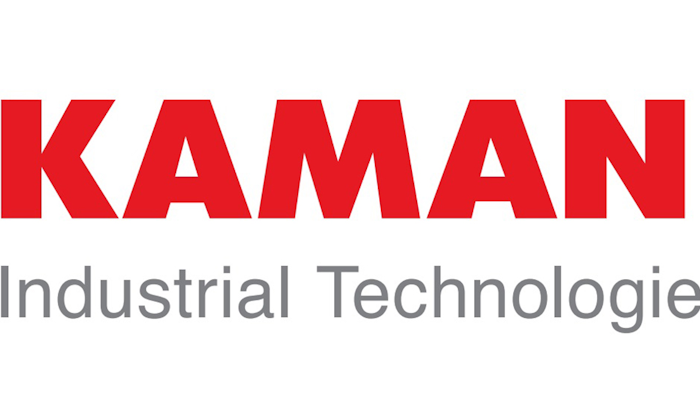 Bloomfield, CT-based Kaman Corp. announced its 2016 Q4 and full year fiscal results on Tuesday, led by modest decrease in year-over-year Q4 sales, while profit spiked.
The company had Q4 sales of $433 million, down 4.2 percent from a year earlier, while profit of $15.1 million was up 72.4 percent. For the full year, Kaman sales of $1.8 billion increased 1.9 percent from 2015, while profit fell 2.6 percent to $58.9 million.
Kaman's distributon segment — Kaman Industrial Technologies (No. 20 on Industrial Distribution's Big 50 List) — Q4 sales of $257.2 million fell 3.2 percent year-over-year. Organic sales per day at KIT decreased 4.9 percent year-over-year, and declined 3.0 percent from Q3. For the full year, KIT sales of $1.1 billion were down 6 percent from 2015.
"Sales in our Distribution segment continued to be impacted by ongoing weakness in our end markets resulting in a 3.2 percent decrease as compared to the same period last year," said Neal Keating, Kaman Corp. president and CEO.
Kaman's Aerospace segment sales decreased 5.7 percent in Q4, but grew 17.5 percent for the full year to $702 million.
"Against a challenging macroeconomic backdrop in certain of our end markets, we are successfully executing on our productivity and realignment programs to enhance margins and consistently deliver improved financial performance," said Keating said. "As a key highlight, we are pleased to report gross margin of 31.3 percent for the quarter, a 310 bps increase over the fourth quarter of 2015 and a 140 bps increase over the third quarter of 2016, primarily driven by improvements at Distribution."
Kaman expects 2017 full year Distribution segment sales to range from a decrease of 1.0 percent to an increase of 4.0 percent, with operating margins ranging from 4.9 to 5.3 percent.
"In 2017 we are focused on a return to organic sales growth and are taking necessary actions to achieve this objective, while maintaining disciplined cost control across the segment," Keating said.