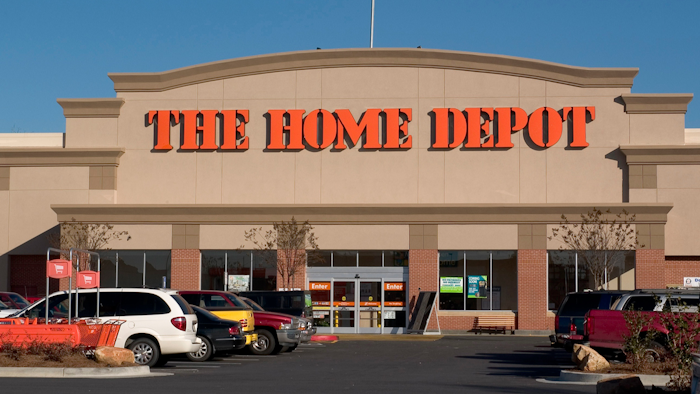 Home improvement retail giant The Home Depot reported its Q4 and full year 2016 fiscal results on Tuesday, showing healthy year-over-year sales growth.
The company posted Q4 sales of $22.2 billion, up 5.8 percent from the same period a year earlier. Sales were up an identical 5.8 percent on a comparable store-basis, while comparable U.S. store sales were up 6.3 percent. Q4 total profit of $1.7 billion improved 1.3 percent year-over-year.
For the full year, The Home Depot's 2016 sales of $94.6 billion increased 6.9 percent from 2015. Comparable store sales increased 5.6 percent, with U.S. comparable store sales up 6.2 percent.
In its fiscal report, The Home Depot did not provide commentary on or share Q4 or 2016 figures for its sales/profits from Interline Brands — No. 18 on ID's Big 50 List — which the company bought for $1.63 billion in July 2015.