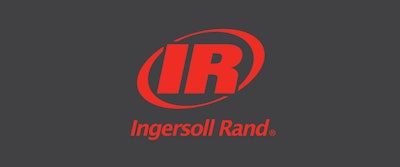 Swords, Ireland-based Ingersoll-Rand reported its 2016 first quarter financial performance on Tuesday, highlighted by modest year-over-year gains in sales and profits boosted by growth in its Climate segment, while its Industrial business showed continued declines.
The company posted total Q2 sales of $3.69 billion, up 2 percent from a year ago, while organic sales grew 3 percent. Total profit surged for a second-straight quarter, as Q2's $754.4 million dwarfed last year's $78.9 million. Likewise, Q1's profit of $152.4 million essentially tripled the prior year's $51.3 million. Q2 operating profit of $505 million grew 12 percent over last year.
By business segment:
Climate Q2 sales of $2.94 billion grew 4 percent year-over-year, with organic sales up 5 percent. Operating profit grew 23 percent.
Industrial Q2 sales of $753 million declined 4 percent year-over-year, with organic sales down 3 percent. Operating profit declined 24 percent. Organic sales were down in the low-single digits for Compression Technologies. Industrial Products organic sales were down in the mid-teens, with fluid management growth offset by declines in material handling and tools.