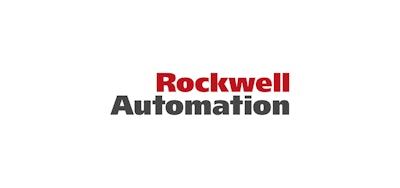 Milwaukee, WI-based Rockwell Automation reported its 2016 third quarter fiscal performance on Wednesday, led by a 6.4 percent sales decrease year-over-year.
The company had Q3 sales of $1.47 billion, compared to $1.58 billion a year earlier. Q3 organic sales declined 4.8 percent.
Rockwell's Q3 profit of $191 million was down from last year's $206.1 million.
"Sales and earnings trends were broadly in line with our expectations," said company president and CEO Blake Moret. "Sales were down about a point more than we anticipated, as our U.S. and Canada solutions and services businesses experienced some delays in larger projects, particularly in heavy industry end markets."
By business segment:
Control Products & Solutions Q3 sales of $807.6 million were down 9.4 percent year-over-year, with organic sales down 7.5 percent. Operating profit was $126.8 million, down from $143.8 a year ago.
Architecture & Software Q3 sales of $666.4 million were down 2.5 percent year-over-year, with organic sales down 1.3 percent. Operating profit of $184.2 was down from last year's $199.9 million.
The company reduced its full year 2016 sales outlook, saying it now expects a sales decline of seven percent, with organic sales down 4 percent.
"In mixed market conditions, we expect continued improvement in our product sales," Moret said. "However, the weaker-than-expected orders and sales performance in our solutions and services businesses in the third quarter has caused us to reduce our sales outlook for the balance of the year. We still believe we will see sequential sales improvement in the second half of the fiscal year, but not as much as we anticipated in April."