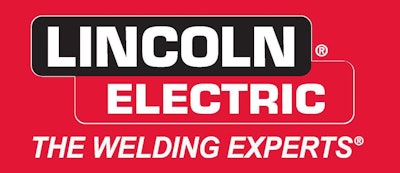 Cleveland-based welding products and equipment maker Lincoln Electric reported its 2015 fourth quarter and full year fiscal results on Tuesday.
The company posted Q4 sales of $568 million, a 17 percent decrease over the same period a year earlier, while profit sunk 35.3 percent to $48.7 million. Organic sales declined 6.2 percent.
For the full year, Lincoln Electric sales of $2.5 billion were a 9.9 percent decrease from 2014, while profit of $127.5 million fell 49.9 percent. Organic sales declined 4.0 percent.
"While we expect industrial demand to remain challenging through 2016, we will continue to focus on our continuous improvement initiatives, manage margin performance and invest in Lincoln's long-term growth opportunities to drive shareholder returns through the cycle," said company chairman, president and CEO Christopher Mapes.