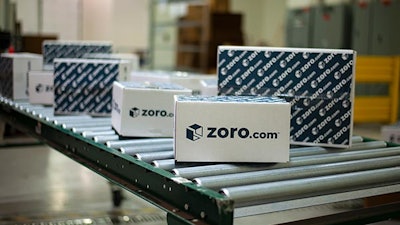 Zoro.com
The president of Grainger's Zoro.com e-commerce subsidiary has stepped down from the position after more than five years, the distribution giant announced Friday.
Company officials said that Sandy Mattinson, the division's chief revenue officer, would succeed Kevin Weadick as president of Zoro on April 1. Grainger executives noted that Mattinson joined Zoro in 2019 as the company's first female vice president and was instrumental in growing its operations in recent years. She previously held positions at consulting giant Bain & Company and at consumer and retail firms The Clorox Company, Victoria's Secret and Bath & Body Works.
"Sandy's strategic vision, thought leadership, innovative bent and authenticity helped drive the company's success over the past four years, and as president she will continue to strengthen the Zoro brand and deliver value for our customers and suppliers," Grainger Chairman and CEO D.G. Macpherson said in a statement.
"Zoro is a special place," Mattinson added in the announcement. "We are passionate about delivering a differentiated experience for our business customers, and thanks to the great talent at Zoro, I believe the best is yet to come."
Weadick had served as president of Zoro since 2017. The company said late last year that it had grown to 11 million products and more than $1 billion in annual sales.