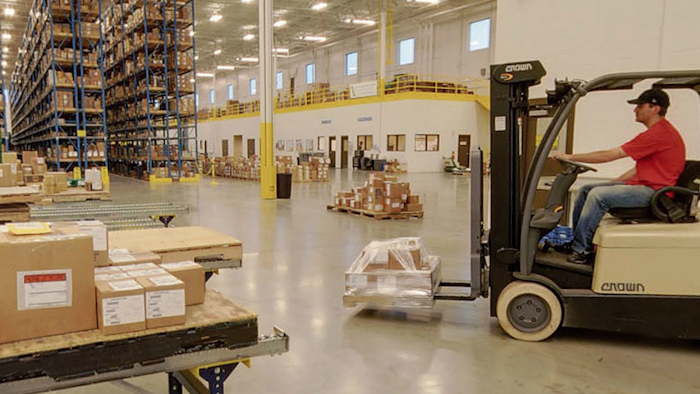 A warehouse building boom — and a scarcity of available workers to staff them — reportedly resulted in the largest wage increase among warehouse workers in more than 10 years.
The Wall Street Journal, citing data from logistics staffing firm ProLogistix, reported that starting pay for those employees climbed to $12.15 per hour in February, a 6 percent increase compared to February 2016 and more than double the average wage increase in the U.S. over that span.
Retail giants — including Amazon and Walmart — hope to capitalize on the boom in e-commerce by rapidly building and leasing the distribution facilities needed to quickly ship items to customers.

Although automation systems in new warehouses tend to suppress the job gains ordinarily seen in the past, the paper noted that attracting new workers is nonetheless difficult since the country remains at essentially full employment.
Warehouse positions are generally low-paid and high-turnover — with little training or education required — but companies are reportedly offering everything from bonuses, pay raises and flexible scheduling to gift cards or employee events in order to prevent poaching.
E-commerce warehouses are significantly larger than conventional warehouses, and even modest pay increases can dramatically increase retailers' labor costs.
"A guy who makes $10 an hour, you offer $10.25, he's going to leave," Allegiance Staffing president Tom Landry told the Journal. "That's another tank of gas."
And as shoppers grow more and more comfortable with e-commerce, the problem doesn't appear likely to abate soon.
Federal labor numbers showed the warehouse and storage workforce grew by more than 5 percent in March compared to the same month last year, and Amazon alone recently announced plans to add 25,000 part-time warehouse workers over the next 12 months.