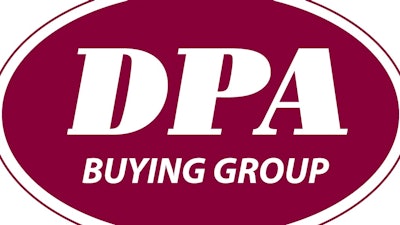 DPA
CINCINNATI — DPA Buying Group on Tuesday reported strong first-quarter 2023 distributor member sales with DPA preferred suppliers in six product categories: janitorial, safety, industrial, restoration, packaging and public safety.
DPA supplier sales have increased 12.8% compared to the first quarter of 2022.
"DPA sales growth is a testament to the hard work and synergies between our distributor members and preferred suppliers," said DPA CEO Zachary Haines. "DPA distributors were resilient throughout the COVID pandemic and we are expecting significant momentum finishing 2023."
This year, DPA invested in a new product training platform, DPA University, which is scheduled to go live in late fall. DPA University will host product training modules from DPA's preferred suppliers as well as sales and business courses for distributors and their staff to increase their knowledge base.
DPA has continued to expand with 12 new supplier programs and 77 new distributor members to date in 2023.
The group will hold its annual buying and networking conference in Indianapolis, May 1-3, 2024.