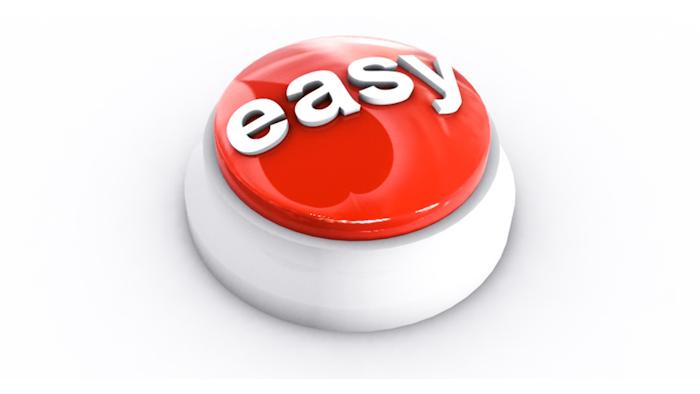 In my time in sales and sales management, I have noticed a common theme. Salespeople spend a lot of time not selling. At first glance, this may be an alarming statement, but allow me to elaborate.
In order to treat customers as strategic partners, salespeople have to spend a lot of time researching their customers. Competitors, purchase history, etc. Before they even speak to the customer they have to know the products they might be interested in (depending on what industry you are in, it could be an impossible task just to memorize the product catalog), when and to whom those products are relevant and the price they should be charging in a given situation. And, of course, one of the main questions in sales is always, "who should I call on?" If you spend time in all of these areas covering every possible scenario, virtually all of your time would be spent in prep and no time actually selling.
Whether you are responsible for uncovering new business or you have a book of business that you own, I couldn't tell you how many times I have seen sales people spend countless minutes or hours picking through CRM, or a report, or a stack of papers on their desk trying to figure out who to call. All of this analysis to answer one essential question: What is my best shot at getting some business? (Sales people — like all people — love to follow the path of least resistance.)
Just deciding who to call would be an enormous waste of time if every customer had the same potential, but they don't. When deciding who to call sales people are trying to stack the deck in their favor. It's not just who to call, but knowing which customers to call on that will provide the best opportunity. The question for sales managers then becomes: How can we remove that time spent deciding who to call and empower sales reps to make efficient decisions about who to spend time with?
Once they decide who to call, the next prep step is deciding what to talk to them about. Some sort through self-created reports and try to develop a perfect message. Some ignore the information available to them because it is not easy to access, they don't have the time, and they'd prefer to rely on natural sales skills. The former approach is time consuming and not efficient. The latter is less effective for the individual customer. The greatest sales reps will plan their calls very quickly and efficiently.
This begs the question: In this age of information, why isn't there an easy way to serve up talking points for a conversation? Can't we help those great sales reps get there more quickly, or better yet, get the average sale rep performing at the level of the great ones?
The more efficient we can make each and every sales rep, the better. If we, as sales managers, can empower them with the right information, each individual's inherent and developed skillset can take over. They can stop rifling and sifting through reports and get back to what they do best — selling.
In my current role in business development, I am mostly focused on how to gain new business. In the past several months, as I plan for next year, I have looked into several solutions trying to find tools to make my team more efficient; pointing them in the direction of the appropriate companies, providing company-level insights about why our products are needed, quickly finding the appropriate contacts within a target company, creating talking points to quickly relate to the person they are speaking with, putting an easy-to-follow process in place so they can easily guide prospects through how they might utilize the solutions.
What I've learned is that many companies have tackled different parts of this with their own version of artificial intelligence (AI.) There are data providers that serve up relevant content based on contact and company. There are countless tools under the moniker of "sales enablement" that promise to make our lives easier. Unfortunately, I never found my easy button for prospecting new business.
However, the story is quite different for the industrial B2B companies that we serve at my company, Zilliant. Essentially, we can increase the efficiency of sales reps and therefore the revenue they are able to generate from their existing customer base. We use historic data (with a lot of science and AI behind the scenes) to simply and seamlessly deliver the three most important decisions that a sales rep faces each and every day: Which customers to call on, what products to sell and what prices to quote.
For example, in a simple email format, or integrated into your current CRM, ERP or homegrown system, sales reps can immediately see the answers to the questions they spend so much time researching, such as:
Has purchase volume dipped on any products?
Am I currently losing business with this customer?
What additional products might this customer be interested in?
Where are my opportunities for upsell?
What should I offer that I have not before?
What price should I quote with respect to purchase volume, product hierarchy, regional dynamics, competitive intrusions, and more?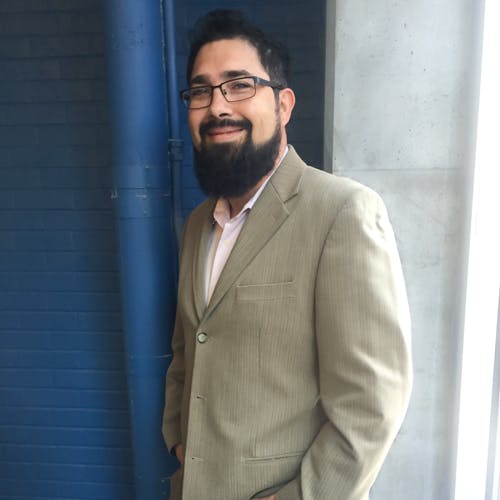 With these answers at hand, sales reps don't have to waste countless hours before they actually speak with their customers. They are empowered to be more efficient, and effective, at doing what they do best — selling!
At Zilliant, Max Ochoa leads the business development team globally. The business development team helps B2B industrial companies determine if prescriptive sales and pricing solutions will drive measurable, sustainable business benefits.