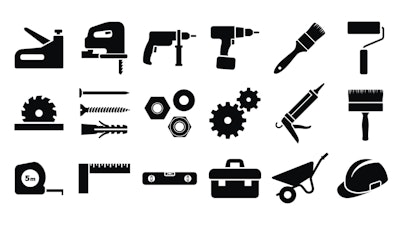 iStock
For a long time, much of a salesperson's value has been inextricably tied to what they know about the widgets they are selling and not necessarily the value the company is delivering.
Many distributors recognize that needs to change.
While you may be able to recite your company's value proposition by heart, do you know what it really means to your customer? How are you truly serving the customer's needs? This perspective is especially important as the economy shifts and customers change how they shop and buy. Here are five things to do to ensure your team is selling your value — and not just widgets.
Know and understand your value proposition.
A value proposition explains who the company is and why customers should do business with them. It's a clear and compelling statement driving everything in a distributor's business. A value proposition is a differentiator, one that highlights what's most important to customers and their needs. Distributors with strong value propositions are more aligned throughout their organization and have a clear vision of the value they bring customers.
A value proposition applies to everyone in the organization — not just leadership or customer-facing salespeople. Even those in purchasing, operations and HR have a stake in making a value proposition work.
For example, an operations team may look at the company's value proposition and then streamline the number and type of suppliers they decide to work with. A finance team may consider the value proposition to prioritize cost-saving initiatives. Each department should identify what it means to their department and the customers they serve. When you have buy-in across different departments, it's easier to see the direct link to customers and the value they provide.
Understand what's in it for your customers.
Put yourself in your customers' shoes. You might be used to selling on features of a product or service. Shift to selling around a customer benefit. Consider common questions a prospect may ask, such as how they can save money or how they can save time. Customers usually want to know how your company can make their lives easier or more efficient.
Focus on the right customer personas.
Not all prospects and customers are the same. In fact, who you're talking to will influence how you talk to them, and how you sell to them. Build out customer personas, whether you're speaking with the buyer, the service manager or an executive leader. Each will have different challenges and pain points. The vice president of purchasing will likely be operating on a strategic level, while a buyer will be focused on tactical issues such as price and availability.
When speaking with customers, take some time to learn about who they are, their role in the buying process and what they look for in a distributor. Learn how you can help them solve their biggest challenges, and keep that top-of-mind in terms of selling on value.
Train salespeople to think differently.
When it comes down to it, this type of thinking may feel foreign to someone who has been selling widgets the same way for a long time. The change has to do with shifting from a simply transactional role to a consultative role. When this happens, conversations will shift from being focused purely on features and pricing to focusing on customer needs and the value of what you're offering. Each customer persona cares about something different, and it's the salesperson's job to learn about how the company, product or service can make their lives easier.
Coming up with a strong value proposition is the first step. Ensure that your sales teams and all departments are invested in your company's value, and that every objective can be traced back to how that value proposition helps your customers save money, save time or otherwise accomplish their goals.
Debbie Paul is a partner with Real Results Marketing/Distribution Strategy Group. Contact her at dpaul@distributionstrategy.com. Learn more at distributionstrategy.com.