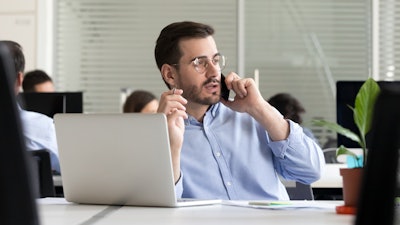 iStock
You don't need to rely on your field reps to do all the heavy lifting on sales. In fact, it might be time to consider creating a proactive inside sales team to kickstart results from within. It's an important move not enough distributors have made – and it's not as difficult as you think and might even pay back more quickly than you'd expect.
What is proactive inside sales?
Proactive inside sales refers to the team that sells from within the office rather than going on the road or into the field. The skills required of an outside sales team and a proactive inside sales team are largely the same; only, rather than hitting the road, the inside salesperson sits at a desk. Having a proactive inside sales team is essential to ensuring effective channel coverage.
Benefits of Proactive Inside Sales
Field sales representatives often handle larger accounts, traveling to meet with people face-to-face and maintaining those relationships with an in-person touch. Mid-market accounts with potential to grow, however, often get ignored. These are often the best candidates for proactive inside sales, with support from customer service teams.
There are several benefits to nurturing and growing a proactive inside sales team:
Improve channel management. When proactive inside sales reps manage mid-level accounts, field sales reps can focus on the largest accounts that warrant a higher touch as well as identify and nurture new prospects.

Give attention to underserved accounts. With a proactive inside sales team and responsive CSRs, mid-sized accounts have more potential to grow. In our experience, even one touch from a proactive inside salesperson can grow wallet share.

Earn greater margins. Contrary to common belief, mid-market and smaller accounts typically yield higher margins and a more predictable revenue stream.
Creating an inside sales team does not require a giant investment. To start, it can be as simple as having the right person proactively making outbound calls to the right customers.
The key is the "right" person. Look for these skills when building a proactive inside sales team:
"Hunter" personalities. The best proactive inside salespeople are those who feel confident picking up the phone and connecting with people. These people are curious and more inclined to ask questions about the customer's business; they want to understand their business and how to bring more value. They are usually motivated by financial goals.
Goal-oriented. Goal-oriented personalities do best in proactive inside sales roles. Potential goals may be number of customer contacts reached, or percentage of margin growth met. Be sure to have the right phone reporting systems in place to track dials made and/or total talk time as well as lifecycle management metrics to track customer sales over time.
Persistent and persuasive. Proactive inside sales representatives are often measured by their ability to onboard, grow and retain customers. After all, this group will be calling customers who may no longer be buying. Additionally, they'll be expected to present new product lines and find and nurture other buyers within the customer's organization.
When done right, outbound calling by inside sales teams can result in higher gross margin, improved customer retention and increased sales. So it's especially important to put the right people in place from the start.
A proactive inside sales program is scalable. While you'll invest in hiring the right people, the payback from outbound calling happens relatively quickly. In fact, we've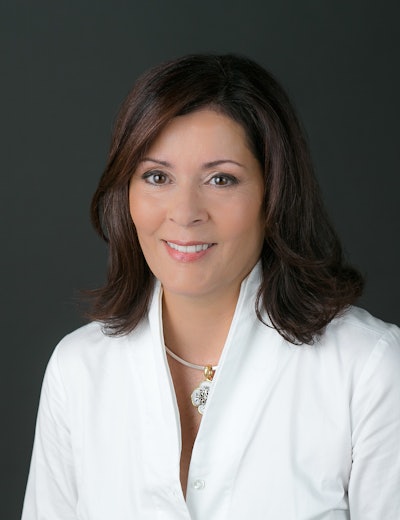 seen double-digit growth within six months or less with the right customer focus. As you grow, add inside sales professionals who fit the above criteria and mesh with your company culture.
Debbie Paul is a partner with Distribution Strategy Group with a background in developing and growing revenue streams with inside sales as part of a broader distribution strategy. Contact her at dpaul@distributionstrategy.com . Learn more at distributionstrategy.com.