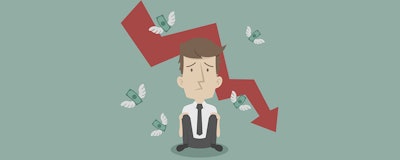 Inside sales teams in distribution are typically reactive, doing very little outbound calling or lead generation. Many inside sales teams are responsible for presale activities such as quoting and order entry, as well as after-sale activities such as returns and invoice questions, as well as technical support.
In our research and work with distribution companies, we've found that most distributors don't view their inside sales as a proactive force where reps make outbound calls into accounts to generate more business or employ active selling techniques to cross-sell and upsell on inbound calls.
Creating a proactive inside sales team can drive several benefits for a distributor, including better sales coverage, growth in wallet share from underserved customers, and an increase in higher-margin sales from smaller and medium-sized accounts. A proactive inside sales team can also free up field sales reps to focus on large accounts.
Despite these benefits, it can be challenging to successfully implement a proactive inside sales strategy. Here are six common reasons inside sales fail:
1. Management isn't committed to a proactive inside sales approach.
When top management isn't committed to a proactive approach to inside sales, inside sales reps frequently get pulled off to do other work, which dilutes their impact. Or inside sales management is tasked with other priorities so the inside sales reps don't get the support they need, and are viewed as doing "less important" work. We've also seen an inside sales program succeed only to falter when a key (or the only) inside sales rep leaves. If they are not replaced, the role seems to get lost in the shuffle.
2. Inside sales reps only do proactive outbound calling on a part-time basis.
Research we've done has revealed that a typical distributor's inside sales team is often challenged to balance proactive and reactive sales activities. Typically, inside sales reps default to inbound sales because it's easier. But inside sales reps must be focused on outbound sales 100% of the time to reap the benefits of a proactive approach.
3. Companies don't understand the skill set required of an inside sales rep.
Many distributors think they can take a good customer service rep and turn them into an inside sales rep. But the skill sets for these roles are polar opposites. The skills that make a good CSR do not make a good inside sales rep, which means they are being set up to fail in the new role. They don't have the training or skills to succeed. Instead, look for someone with a hunter personality. Someone in inside sales should want to pick up the phone and ask the right questions to understand what your customers need and how you can serve them better. Develop a compensation plan in line with your goals to incentivize the right behaviors.
4. Account selection for inside sales reps is flawed.
Most companies want to work on "house" accounts which are house accounts for a reason, because they typically have no potential or are too difficult to service. But the best source for inside sales accounts are those with the potential to grow. I recently worked with a distributor that grew its sales to small and medium-sized customers by 14% in just five months using its inside sales team. Double-digit sales increases are not unusual if you select the right accounts for the program; inside sales reps will be more responsive to these smaller and medium-sized accounts. The 80/20 rule applies here. I suggest you take a portion of the bottom 80% of field sales-assigned accounts for this program, as these are often overlooked.
5. Inside sales reps morph into customer service reps.
A common pitfall to avoid is inside sales getting caught up in processing quotes and orders for their customers instead of making outbound calls. Make sure the proactive inside sales reps are properly supported by CSRs. View inside sales and customer service as a team, so that CSRs can focus on inbound service and inside sales can focus on outbound calls. Communicate this process to customers so that they understand the value of both teams.
6. Field sales and customer service reps feel threatened, and as a result don't support the inside sales team.
Proactive inside sales can drive growth when used as part of a multichannel strategy integrating field sales, e-commerce and marketing. But if a distributor's strategy is not well communicated, it is destined to fail. To avoid pushback, management needs to communicate what the inside sales team is responsible for and how they fit into the larger picture. After all, field sales reps may perceive their compensation is at risk because they see inside sales reps as "taking" some of their accounts, even though the field sales rep doesn't have time to work on them. Customer service rep compensation must be reviewed to ensure no bonus programs are tied to unassigned accounts that are also assigned to inside sales.
When you should act
Most distributors should consider a proactive inside sales team as part of a multichannel strategy. Signs that you should reevaluate the role of your inside sales team include a low average order value, missed cross-selling opportunities, customers' making repeat purchases (with no change in order size) and too many one-time purchasers.
A successful proactive inside sales strategy will address these challenges and more. Thanks to the lower payroll cost and the ability to make more contact than field sales, distributors often see ROI in as little as six months if they avoid the pitfalls outlined above.
Debbie Paul is a partner with Distribution Strategy Group. She has a rich background in developing and growing revenue streams with inside sales and direct marketing. As Vice President of Contact Centers at Newark Electronics, she created two call centers supporting inside sales, customer service, website support and product technical support. Before Newark, she managed the Chicago Sears Catalog Call Center and Allstate Insurance Company's call centers. Reach Debbie at dpaul@distributionstrategy.com or visit distributionstrategy.com.