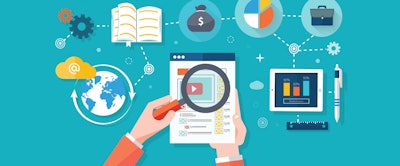 Contemporary B2B markets are changing, expanding, and diversifying faster than ever before. As consumer demands grow increasingly specific and diverse, and competition intensifies on both global and local scales, B2B marketing strategies need to be robust and adaptable. To keep up in this ever-evolving landscape, sales and marketing teams need to work collaboratively to create smarter, more granular distribution channel sales and marketing strategies.
In a recent study by Demand Gen Report and InsideView, researchers concluded from their findings that "to remain competitive in reaching growth goals in the future, more organizations are likely to move to a 'shared funnel' approach. Therefore, adopting common measurement, consistent communication, and a focus on lead quality, data quality, and buyer insights are likely to become essential strategies for sales and marketing." Another study, released by Aberdeen earlier this year, found that an astounding 74 percent of best-in-class organizations have "complete or strong" marketing-sales alignment!
First things first: how do you get your marketing and sales strategies on the same page? Marketing-sales misalignment is an oft-lamented, yet rarely resolved problem for most businesses. The Demand Gen Report and InsideView study found that in a mixed survey of marketing and sales staff, a staggering 49 percent of respondents found that communication was the biggest challenge to sales-marketing alignment, and 39 percent pointed to a lack of accurate client data as another culprit. Essentially, the two go hand-in-hand: accurate data leads to fewer miscommunications. Collecting and maintaining this vital data is a key factor in achieving that coveted "happy place" of sales-marketing harmony, so it needs to become a top priority for your distribution channel sales and marketing strategies.
Inaccurate or outdated customer data wastes the time of both your B2B marketing team and your salespeople. It's important to make use of marketing automation platforms like Hubspot and Marketo, and CRM platforms like Salesforce, which are the most effective ways of both collecting up-to-the-minute client information and putting it into action. They allow you to compile all your data in one place, where it can easily be analyzed. These tools are great for tracking leads, but you can also use them to market to existing customers.
"Lots of research supports the fact that it's easier to sell to an existing customer than a prospect," says Luke Kreitner, VP of Sales at Loyaltyworks. "We use our marketing platform, integrated with our customer relationship management (CRM) system, to better understand customer journeys and needs." The account/sale is now full circle — no longer does the sales cycle end when a lead signs the dotted line — there is potential for continuous upsell, and so that data becomes an integral part of Account Management, too.
In a distribution channel environment, that customer journey can take many forms. Your marketing automation software may find that an existing client has been researching a competitor's products, for example. With that information in hand, the sales rep can then strategize by reading up on what the competition has to offer and arming themselves with relevant alternatives and counter-points. Sales coming up? Better quality materials and manufacturing? Your rep will be more than prepared before they even make contact with the client. Or perhaps your marketing team has observed that a specific email is getting higher click-through rates in a target industry. They can now capitalize on that interest by getting better info out regarding the email's subject to try to help the sale.
Part of the challenge in managing accurate client data is making sure that clients are keeping you up-to-date on any changes in their communication preferences. People are often hesitant to give out personal information when it could lead to unwanted contact—that's why they need an incentive to provide that information. If you have a distribution channel incentive program, participants likely want to receive alerts about reward points they've earned, new sales promotions, etc. They can choose to input their communication preferences into their online incentive program account, and you can then feed that communication preference data straight into your CRM where it can be easily managed and used to develop better, targeted marketing strategies to connect with those particular customers through email and text campaigns.
Besides just collecting client contact information, a CRM-integrated incentive program can generate additional data in a multitude of ways. Incorporating your incentive plan with your LMS or training strategy can help you to learn more about where product knowledge is lacking so you have a better idea of how, when, and to whom you should deliver education and training. It can also be integrated with your leaderboard, telling you who's selling the most and what they're selling the most of, in addition to spurring friendly competition. Most importantly, the incentive program can also work in tandem with your sales claims collection process. Sales reps can submit upsells, warranty registrations, aftermarket services, maintenance, and checkups as part of your incentive program. This not only works to build loyalty and motivation in your sales reps, but also generates key data for your marketing team to understand how customers are buying, and how best to appeal to them. Are they buying a lot of a certain product? Maybe they'd be interested in buying supplemental products or aftermarket services for that specific product. Or perhaps their warranty is close to running out? Include them in a segmented email reminder campaign so they're not caught off guard.
Integrating different business tools and software with your CRM sends different kinds of customer data to the same place, so you have a more complete picture of each channel partner. With all this information from different parts of your business and sales process flowing into your CRM, you can create targeted marketing campaigns and sales strategies that connect with buyers at key moments, begin foreseeing and predicting their needs based on their buying behavior, and improving their customer experience and your relationship with them. This helps your salesforce and your marketing team learn and grow together, so their combined knowledge and efforts result in smarter, more effective B2B marketing strategies and a customer-centric joint force.
Steve Damerow is CEO of Incentive Solutions. He is a recognized expert and published author, and hosts the national radio show "Business Matters". Incentive Solutions currently manages hundreds of incentive programs for various manufacturing and distribution industry sectors. Steve Damerow can be reached at: [email protected]; 678-514-0203.