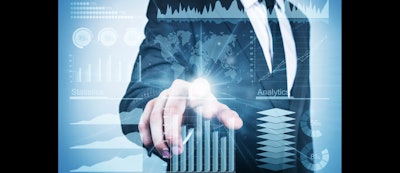 For a number of years, the term "digital" has been bantered about as a requirement for doing business. While a number of industries have been at the forefront — with airlines arguably leading the charge — companies engaged in manufacturing and food haven't found a clear path to the digital world. And that world is changing.
According to IT research firm Gartner, 50 percent of the businesses that lacked an online presence in 2015 intend to add a digital component by 2017, while 83 percent intend to be digital by 2020. The goal of these companies above all else — and No. 1 on their list — is growth.
These new online businesses are joining a complex ecosystem. We're long past the point when setting up a website and adding a 'buy now' button works for even companies with a single product. Those with extensive product or service offerings are facing ever-greater challenges, and finding the right technology applications is simply the first problem, especially in B2B industries where there's an even bigger hurdle.
The digital space is fraught with buzzwords, misinformation and myths that lend confusion, often by over-promising and under-delivering the growth goal companies are so desperately seeking to achieve.
Myth No. 1: CRM is all you need for online sales
Reality: CRM alone isn't the end-all cure for what ails your sales team
From streamlining forecasts to improving communications between sales reps and their managers, CRM has been found to be somewhat beneficial, more often for sales managers than their reps. In fact, fewer than 20 percent of the companies using CRM experience revenue improvements — or spikes in win rates or sell cycles — without some fairly sophisticated data analytics software to augment CRM for their sales functions.
In the world of CRM, only two technologies offer the transformational impact companies are seeking to make with digital commerce — price optimization, and configure-price-quote software, known as CPQ. With today's fast-paced sales cycles, these two solutions provide the agility and flexibility required to compete and win.
Myth No. 2: There's plenty of time to engage with your prospect
Reality: The buyer journey is shrinking, as is the window of opportunity to influence it
Not unlike B2C consumers, a full 74 percent of B2B customers are now researching products and services online, with 30 percent actually buying online. By the time a sales person engages with buyers, those prospects are already at the bottom of the sales funnel and want one question answered: "How much does it cost?"
That's where CPQ software with price guidance comes into play to make sure your salespeople are in a position to answer quickly and well. CPQ provides the strategic bridge between CRM and ERP (Enterprise Resource Planning) platforms, guides sales reps to deliver the right offers and enables fast approvals. Smart CPQ tools provide an added selling advantage — data science-driven pricing and analytics information that seamlessly arms reps with winning prices and the best, most precise cross-sell and up-sell opportunities in CRM environments. And that's a winning equation for growth.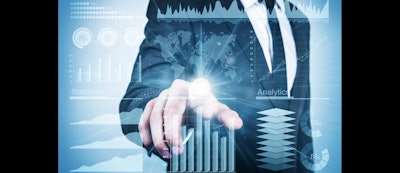 Myth No. 3: Any analytics will do the trick
Reality: Analytics aren't created equally
Analytics is a hot term, and far too many companies are selling analytics that don't pass muster on results. In truth, analytics is a term that refers to information that yields data analysis of statistics. In the new reality of the digital world, companies are looking for data analytics software that reveals stats on customers' online buying behaviors and patterns. The right software helps companies improve the customer experience with faster and better strategic, product and operational decisions.
So here's the rub: The type of analytics companies need is contingent upon what they're looking to achieve. For example, descriptive analytics offers insights into what happened in the past. By contrast, predictive analytics estimates possibilities and indicates what could happen. And then there are prescriptive analytics that define the best course of action. Price optimization and CPQ software with guided selling, and intelligent cross-sell and up-sell, are examples of the tools that use true prescriptive analytics.
There's a lot of conversation and hype around cognitive analytics, which include artificial intelligence and signal processing. While data scientists are working on programs that mimic the human brain, cognitive analytics aren't yet in the marketplace.
Many companies selling analytics use buzzwords to apply credibility they don't have. We offer a "buyer beware" caution if you're looking at software that promises any of the following:
Data-driven insights — These insights don't provide prescriptive insight about the best course of action to take since they're typically based on descriptive analytics with historical data.
Prescriptive performance analytics — These analytics offer a limited sampling pool and may be based on questionable criteria, usually involving recommendations based on "best sellers" data and behaviors.
Opportunity analytics — These analytics promise to determine a winning sales process based on CRM data, which is terrific and what companies want. But since the analytics are coming from the CRM system, the results are possibly incomplete, inaccurate and not necessarily reliable.
Machine learning — The hype around cognitive analytics – or machine learning, as it's often called — isn't yet available in the marketplace. For whatever function that's offered — and often it's real-time information — it doesn't involve machine learning.
Myth No. 4: Adding analytics at any point in the sales process improves results
Reality: The right analytics software offers the most value in three specific areas:
User in-app activity — Companies can tweak their online processes for customers and improve training for sales teams by identifying where their users are getting stuck or not following best practices.
Quoting and offers — To ensure the right product is being offered to customers at the right price — and to uncover the best cross-sell and up-sell opportunities — analytics can help refine the configure, price, quote process.
Contracting — Companies now have options to better track post-sale activities that enable them to identify if they have significant revenue or profit leaks when they or their customers aren't living up to contractual obligations.
The best advice: Don't let jargon lead you down the wrong path in the digital world as you work to become an effective online seller. Know what the terms mean so you set a course to success and growth with true prescriptive recommendations that drive revenue and profit.
Tonya DeWeese is PROS worldwide vice president of strategic consulting