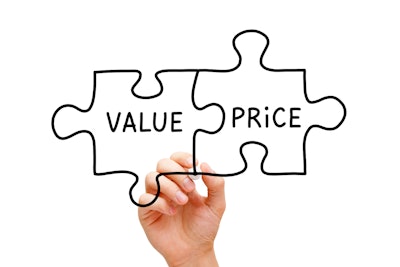 This article originally appeared in the January/February print issue of Industrial Distribution. To view the full digital edition, click here.
In three-plus decades of sales training, the audience question that sticks in my mind above all came from a veteran salesperson in Cody, Wyoming. He asked, "Tom, how would you handle this situation? A customer invited three of us (competitors) into his office and said, 'This is what we are willing to pay for this item. If we can all agree that our target price is reasonable, I want you to go back and prepare a presentation for why I should buy this from your company. Remember, we've taken price off of the table.'
We looked at each other and smiled. It was a great price for any of us. We couldn't believe our good fortune. Now, all we had to do was design a non-price presentation. How would you handle this, Tom?"
I paused for what must have seemed like an eternity. I wanted to take it all in. I wanted it to soak in with the group. What an incredible question! I don't remember my response as vividly as I do the question, but I'm sure it went something like this. "Pete, this is every salesperson's dream scenario. The customer has taken price off of the table and you get to compete based on the value of your solution, not the price. It will take me a while to answer this because I want to frame my response in the context of value-added selling."
According to Industrial Distribution's "68th Survey of Distributor Operations: Challenges, Trends & The Economy," price competition is the top concern for distributors. It is a perennial top concern for most distributors. Can you imagine a sales scenario where price competition is not a concern? What if price were not an issue? What if you could make price resistance go away? What if buyers made purchasing decisions on non-price issues? How would you sell? What story would you tell? How compelling would your presentation be?
You can make price less of an issue if you build a presentation around your three dimensions of value.
First, demonstrate the value of your products. Describe the features and sell the benefits. Features answer the question, "What is it?" Features include the size, height, weight, color, packaging options, RPM's, material composition, and of course, price. Benefits answer the question, "What does it do for the customer?" Benefits help customers control costs, save time, innovate, ensure the quality of their operations, achieve greater efficiency, manage risk, operate safely, build teamwork, and make more money?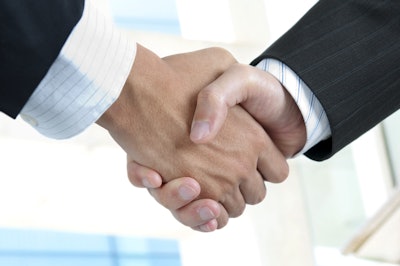 Second, demonstrate the value of a partnership with your company. Describe the full menu of value-added services that your company brings to the table. How easy is your company to do business with? How flexible are your policies? How is the depth and breadth of your inventory? How much technical support and training do you offer? What are your hours of operation? What type of terms and financing do you offer? Will you customize your selling platform to the buyer's needs? How is the financial stability of your company? Is your management team accessible to customers?
Third, demonstrate the value of a personal relationship with you, the salesperson. Do you offer guaranteed follow-up? Are you accessible twenty-four/seven? Are you personally committed to the buyer's goals? How is your expertise? Are you knowledgeable? What is unique about your experience? Will you make it a habit to go the extra mile? Do you understand fully the customer's needs? Will you go to bat for the customer with your company? Are you the customer's go-to rep? Do you have the customer's back especially when the customer is not looking out for himself?
No one can tell the story that you tell. It is unique to you, your company, and your products. This is the essence of differentiation. Standing out in a way that makes your solution unique is what it means to be outstanding. Differentiation means there can be no price comparison because there is no package comparison. The only common ground you share with the competition is that you are in the same industry, not the same business.
So, to the gentleman in my seminar and to you, take price off of the table by offering what is uniquely yours. Make direct comparisons between you and the competition a fool's folly. Demonstrate that the difference in your solution is significantly bigger than the difference in price. Then, you will have answered Pete's question.
Tom Reilly is literally the guy who wrote the book on Value-Added Selling. You may visit him online at www.TomReillyTraining.com.