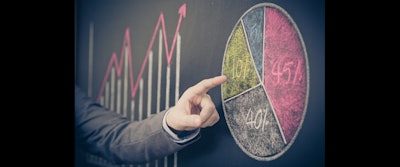 It's time again for ID's Annual Survey of Distributor Operations — now in its 70th year — which we use to provide our readers with a comprehensive data report on ongoing market trends and concerns throughout the industry.
This coverage will include topics such as industry challenges and trends, use of e-commerce and technology, best practices, supplier relations and employment trends. A summary of the results will be featured in our May/June 2017 issue, and the full report will be made available to download. As a thank you for taking the time to complete this survey, we will enter you into a drawing to win one of three $100 Amazon gift cards.
Your responses will be used only for editorial purposes, to collectively indicate trends and response ratings. All of your answers will remain completely confidential. Industrial Distribution values your input. Thank you for your time and consideration.
Click here to begin the survey
Check out last year's survey results: