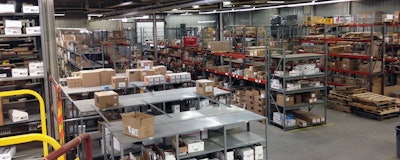 Got surplus inventory? Sure you do. And why is it surplus inventory? Because no one that you know wants to buy it. But maybe someone that you do NOT know wants to buy it. How do you find that unknown potential buyer? By exposing your surplus inventory to an "unknown audience" of potential buyers.
First, a quick review of the ways to get rid of surplus inventory. By far, the lowest cost method of getting rid of surplus inventory is to never create it to begin with. (Achieving such a high level of inventory management discipline requires talented resources given wide-reaching authority within your company. Click here for more thoughts on this.)
Unless you are willing to throw it away, (and possibly take a tax deduction), getting rid of surplus inventory is hard. While much has been written about how to get rid of surplus inventory, I have summarized what I know into one simple diagram, Figure 1 below.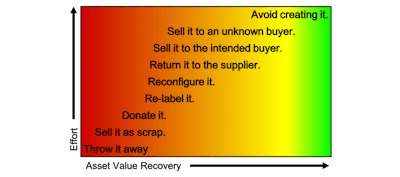 Because getting rid of surplus inventory is so hard, you ought to be working multiple tactics, continuously. For this article, I am focusing on the idea of "Sell it to an unknown buyer".
The "Unknown Audience" of a Venus Flytrap
Consider one of nature's more clever carnivores: the Venus flytrap. It is a plant. (And this 10-year-old nerds' favorite "pet".) It eats animals. Insects, actually. Yet, it cannot hunt for its prey. Instead, it just sits there, waiting for its prey to find it. Wandering insects are its unknown audience. Where is your unknown audience? On the internet.
Your "Unknown Audience" is on the Internet
The internet is the world's marketplace. Buyers find what they need, using search engines such as Google, Bing or Yahoo, unrestricted by geography. Search engines identify and catalog web pages, using web crawlers to store the contents and URLs of every publicly available web page and file available via links on web pages. To expose your surplus inventory to the unknown audience on the internet, you must make your surplus inventory information part of content on publicly available web pages.
How to Display or List Your Surplus Inventory on Publicly Available Web Pages
Here are three suggestions on how to list your surplus inventory on web pages that are likely to be exposed to search engines' web page indexing crawlers. Relative to building and managing a full-featured e-commerce website on which you could post your surplus inventory, these three suggestions are easy and inexpensive to execute.
List Your Surplus Items on a Single Page at Your Company Website
Create a table on a new page of your company website. The more information that you can show for each item listed, the better. (That's more information for web crawlers to catalog.) Suggested information includes quantity available (with unit of measure), brand or manufacturer, part number, brief description, and unit offer price (with currency label).
Dakota Fluid Power has a nice example of this idea. Brand-specific tables hide behind brand labels listed on a single web page. When a brand's table is revealed, a link to an Excel file is available. This file lists every surplus item that this distributor wishes to expose to internet search engines. Web crawlers can find and catalog all of this information. Click here to see Dakota Fluid Power's "Surplus Inventory" web page.
For more elaborate examples of this idea, check out RG Group's "Clearance" web page or Hydradyne LLC's "Clearance Corner" web page.
An important tip: make your new web page "mobile-friendly" (responsive design). Search engines, particularly Google, rank "mobile-friendly" web pages higher in their search results than classic web pages that are intended for viewing only on a desktop computer.
Find a Third-Party Inventory-Listing Service
There are many, often brand-specific, product-specific or industry-specific websites that will list your surplus inventory for exposure to search engines. To find one appropriate for your surplus inventory, perform a search at Google on the word, "surplus" and a brand or product description of your surplus inventory. Follow one of the resulting links to an appropriate surplus inventory listing service. As an example, click here to see the results for "surplus Bosch Rexroth". For another example, click here to see the results of a search for "surplus hydraulic cylinders".
List Your Items at eBay
Yes, this eBay. Of the three suggestions in this article, this the most complicated to implement. And it may be the least obvious. I am of the opinion that potential customers do not go to eBay to search for industrial items. Rather, potential customers search for what they need in search engines, and search engines do a good job of indexing listings at eBay. To see an example of how this works, click here to perform a search at Google for Parker Hannifin instrumentation tube fitting P/N 12-16 FBZ-SS. On the first page of search results, you should see at least one link to eBay (along with links to several Parker distributors' full-featured e-commerce websites.)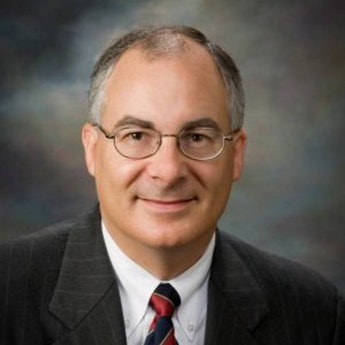 Frankly, none of these methods has any guarantee of success. For better results, do more than one of them. And continue to work other methods of getting rid of your surplus inventory.
Got this far reading this article? Congratulations. Reward yourself: throw away at least some of your surplus inventory. Today. Just get on with it. :-)
After a successful career in sales and operations management in the wholesale-distribution industry, Mark Tomalonis is now principal of WarehouseTWO, LLC. He amuses himself by writing articles such as this one, to help wholesaler-distributors execute their operations better. Mark's articles and tips are published in WarehouseTWO's monthly e-newsletters.
WarehouseTWO, LLC is an independent "inventory-sharing" software tool created exclusively for durable goods manufacturers and their authorized distributors, and for any group of durable goods "peer" wholesaler-distributors, such as members of a buying/marketing group or cooperative. To learn how inventory-sharing with WarehouseTWO can help your business, visit the WarehouseTWO website, or email info@warehousetwo.com.