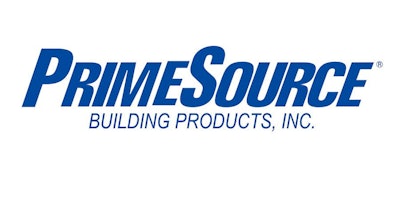 Irving, TX — PrimeSource Building Products, Inc., international distributor of building products for residential, commercial and industrial applications, recently announced the appointment of Tom Koos as its President and Chief Executive Officer.
"We are very pleased to welcome Tom to PrimeSource," said Brandon Crawley, Interim CEO and Principal with Platinum Equity. "His more than 25 years of global supply, distribution and consumer brand experience will lead PrimeSource to a new level of excellence in distribution services and expand the reach of our industry leading Grip-Rite, Pro-Twist and other product brands."
Koos was formerly CEO of Weber-Stephen Products LLC, the world's largest manufacturer of outdoor gas, charcoal and electric grills and accessories. At Weber, he was the company's strategic and global operations leader. He developed and implemented consumer marketing programs, revitalized R&D and new product development, and expanded the company's global footprint. Prior to Weber, he was President and CEO of Jacuzzi Brands Corp.
Koos built a long track record of success in the consumer durable products industry working for top brands including Black & Decker where he served as Group President for Consumer Products Worldwide, and Newell Rubbermaid, where he held the posts of President of Goody Products and President of BernzOmatic.
"PrimeSource provides the building industry's premier customer experience with the highest value products, brands and services," said Koos. I am honored to join PrimeSource's legacy of service, operational excellence, customer loyalty and industry-preferred building products brands. Together with PrimeSource's team members, customers, suppliers and financial partners, I look forward to reaching new levels of performance, growth and innovation."