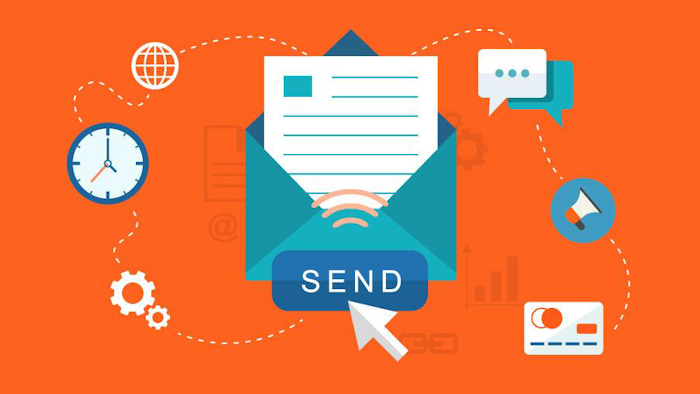 We've all experienced the frustration of sending emails, receiving no response and then being met with an "I didn't know you offer that service/product." With more and more business being done online, and with an estimated 125 business emails being sent and received per person every day in 20181, it's hard to know how to stand out in the crowd and make sure your customers are listening to you.
Email marketing can be a great way to strategically target communication to your customers and have them pay attention. When done correctly, email marketing provides the highest return on investment of any digital marketing channel.
Technology for email marketing is widely available and can be easily managed in-house, which makes it seem easy, but it's not enough to just send out email blasts to all your customers on an ad hoc basis. Without an email marketing strategy in place, you're unlikely to see a return on investment. Think about it – we've all unsubscribed from communication that is too frequent, that is irrelevant to us, that we didn't subscribe to in the first place, and that seems like spam. So how do you create an email marketing strategy that works?

Here are some initial steps and best practices to keep in mind for your email marketing strategy:
Build an email subscription list. While you likely already have all your customers' emails, it's good practice to have them opt-in to receiving communication from you. This is especially relevant in countries that have passed laws protecting recipients from spam email blasts.
 
Send a welcome email. This is a great way to thank your subscribers and show them the type of content they will receive from you.
 
Understand your customers. Different contacts are interested in different communication. Take the time to understand who your customers are and what communication they want to receive.
 
Design templates within your branding. Make sure the communication is consistent and represents your company's brand.
 
Run A/B tests. The best way to figure out what works and what doesn't is to run email marketing tests and evaluate what received better responses.
 
Track your metrics. Establish which analytics are important for you to follow and track your growth over time. Examples of metrics to follow are click through rates, open rates, unsubscribes, bounce rates, and the growth of your subscription list.
 
Avoid spam filters. This can be tricky but things like exclamation points, calls to action like "click here" and deceptive subject lines increase the risk of your email getting caught in recipient spam filters.
Kevin Druecker is the Senior Manager of eCommerce Solutions at AD