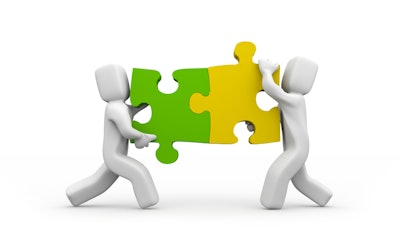 AMSTERDAM, Netherlands (Nissan) -- In his latest LinkedIn Influencer post, Renault-Nissan Alliance CEO Carlos Ghosn takes a look at why so many joint ventures, partnerships, alliances and mergers fail – especially in the auto industry. He also gives top six recommendations for success, citing his own experience managing the 15-year-old Renault-Nissan Alliance and the four-year-old partnership between the Alliance and Germany's Daimler. (Read his post directly on LinkedIn here.)
Joint ventures, partnerships, alliances and mergers have become increasingly common in the business world, and for good reason: In principle, they help smaller companies increase economies of scale, and help larger companies understand niche markets and new regions.
If executed properly, these collaborations increase efficiency and boost quality as both sides benchmark and learn from each other.
In practice, most corporate marriages end in divorce – particularly in the automotive industry. Very few cross-cultural partnerships between major automakers have survived multiple business cycles.
Earlier this year, I met with mid-career MBA students at one of the world's top universities. Their question: Why does the unique partnership between France's Renault and Japan's Nissan work, and how do you simultaneously collaborate with Germany's Daimler?
That question is particularly appropriate today, as we launch one of the most significant projects yet with our German colleagues: the joint development of premium compact cars to be jointly built at a new assembly plant in Aguascalientes, Mexico. Together, the production of these new Infiniti and Mercedes-Benz cars will create 5,700 jobs; the new plant will have an annual production capacity of 300,000 vehicles by 2021.
(Read more details here)
So what is the recipe for this kind of successful collaboration? Here are six key ingredients:
Start with respect and an open mind. Daimler Chairman Dieter Zetsche and I share a mutual respect, cemented by similar challenges in our careers. We maintain an attitude that "everything is on the table." There are no sacred cows or taboos. Whenever our teams propose a project, we launch a feasibility study and use objective data to determine whether to move forward.
Find common ground. Dieter and I met in the early 1990s, when we were both expats leading overseas business units in the United States; I was CEO of Michelin North America, while Dieter was president of Daimler's Freightliner truck unit. Dieter – a major Michelin client – accepted my invitation to be the keynote speaker at our company convention. Since then, we've developed a similar understanding of our industry that enables us to see eye to eye on many issues.
Focus on projects and performance. People are reluctant to share information with competitors. It's unnatural to work on or lead a team composed of people from different companies, with different languages, in different time zones, with different performance targets. To overcome obstacles, always focus on concrete projects with specific milestones and deliverables. Remember the ultimate goal: creating a higher value product for your customers.
Be disciplined. It's not magic – it's methodical. A "cooperation committee" of Renault-Nissan and Daimler senior executives (often including the CEOs) meets once a month. Subcommittees meet more often. Project teams are in daily contact. We frequently use video conferencing but occasionally host meetings at each company's headquarters; this allows us to understand and appreciate the corporate cultures of Yokohama, Stuttgart and Paris.
Insist on "win-win" projects. After a region or business unit proposes a project, we launch rigorous and transparent feasibility studies. If we determine that both companies would benefit from the project, we move forward. If one side concludes that a proposed project is unacceptable, we end it at that stage, without drama or animosity. We pragmatically move to the next opportunity.
Most importantly, avoid "win-lose" projects. If Dieter or I ever forced our teams to execute a project in which one side perceives no benefit, the corporate marriage would eventually end. Psychologists call this "negativity bias," a phenomenon in which unpleasant memories are much stronger than positive memories. Business people sometimes forget this fundamental aspect of human nature, even though it can lead to disaster.
Successful partnerships can be virtuous circles. Founded in 1999, Renault-Nissan is developing a core competence in multicultural teamwork and project management. Our understanding grows deeper as we collaborate with Daimler and our regional partners, including DongFeng in China, Mitsubishi in Japan and Ashok Leyland in India.
The Renault-Nissan-Daimler collaboration began in 2010 with three projects, primarily in Europe. In four years, our portfolio has expanded to 12 major projects on three continents. From Paris and Yokohama to Stuttgart and Aguascalientes today, our teams know the power (and the challenge) of partnerships.
If you are a LinkedIn member, you can click the "follow" button on his profile to be notified when a new post goes online.
For more news from the Renault-Nissan Alliance, visit blog.alliance-renault-nissan.com.